Let's Engage Podcast Series
In each episode, we delve into the latest innovations and coolest applications that have been created using programmable communications in recent hackathons. We also explore how communication service providers can leverage their data more effectively using programmable communications.
How the evolution of digital engagements is impacting next-gen networks in the UK market. The podcast digs deep into the advancement of private mobile networks in the UK, and the innovative applications and services in the mobile network space.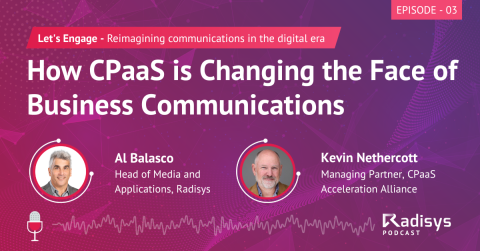 In this episode @Kevin Nethercott of @CPaaS Acceleration Alliance discusses with @Al Balasco, Head of Media and Applications, at @Radisys about how #CPaaS is changing the face of business communications.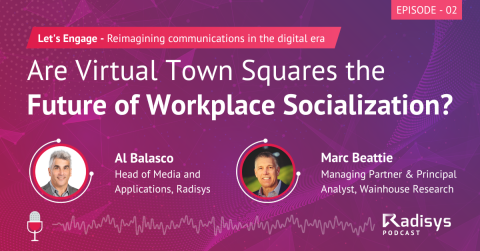 In this episode of Radisys' Let's Engage podcast, we are going to discuss how companies are dealing with one of the downsides of virtual and hybrid work: the loss of more informal interaction and camaraderie employees get from being in the same physical office as their colleagues, and the increased friction in the flow of information and ideas.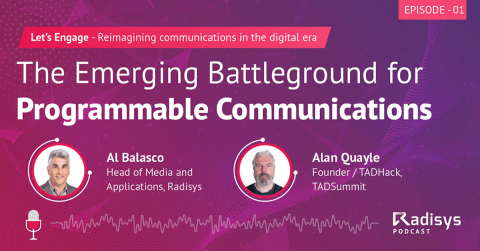 Listen to @AlanQuayle, founder of @TADHack, as he discusses with @AlBalasco, Head of Media and Applications at Radisys, how the convergence of Open Networks, Programmable Communications, and AI-based Media Analytics is changing the way enterprises operate their businesses.