OPEN, FLEXIBLE DEVICE SUPPORT
Connect Xperience
Connect Xperience is a robust line of products developed to orchestrate all steps of the CPE lifecycle, from provisioning to intelligent insights. The platform enables carriers, operators and xSPs to automate the deployment and support of data, VoIP, IPTV services and fixed wireless access devices regarding of their network infrastructure.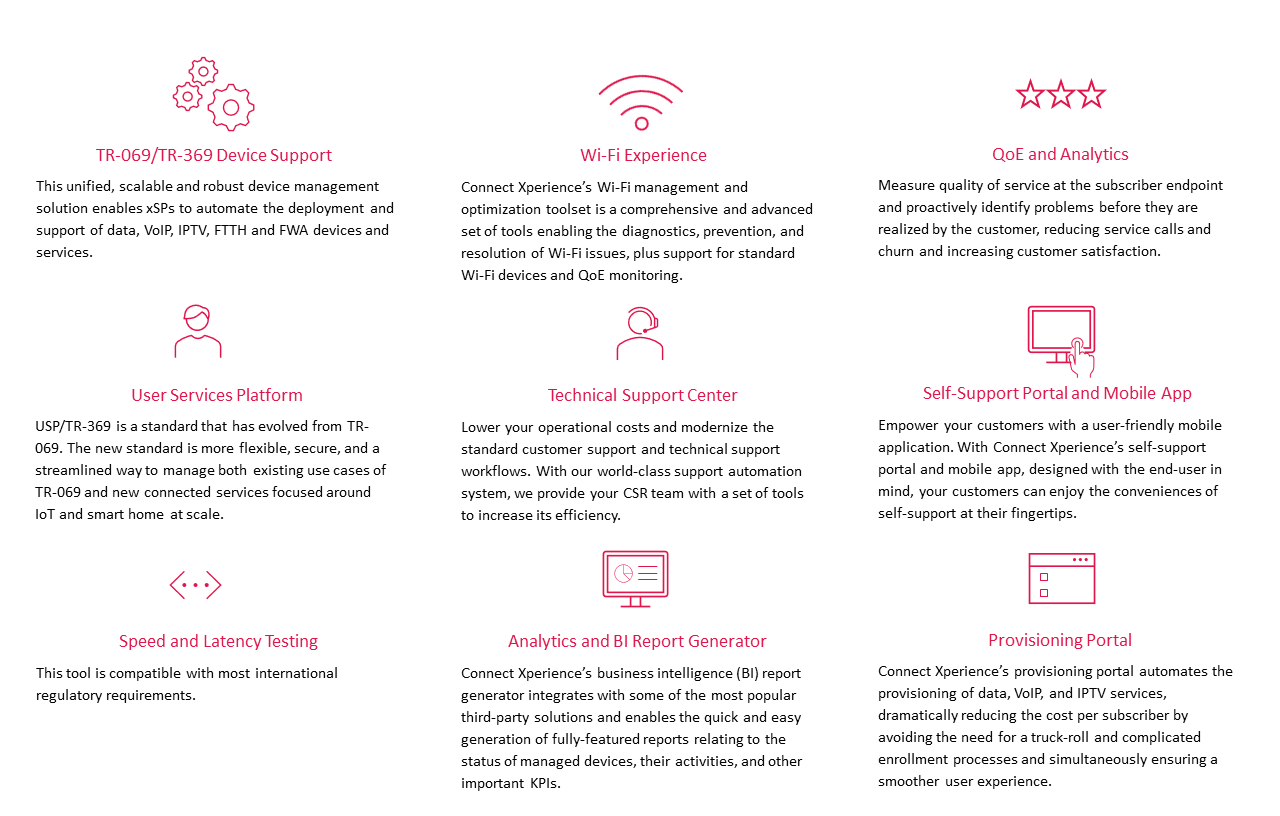 Superior Customer Support
Enhance the User Experience
Uplift the user's quality of experience with automatic detection and resolution capabilities, a self support portal, and visibility to any connected device on any network at the premise. Connect Xperience streamlines the Wi-Fi experience for users and operators, who benefit from its continuous monitoring, dynamic analytics and business intelligence. Detect and resolve issues automatically for an improved Wi-Fi experience and lower operational costs.