Telco-Grade Processing Platforms for the Networking Industry.
Data volumes in mobile networks are growing exponentially. Network Operators, Telecom Equipment Manufacturers (TEMs), and Independent Software Vendors (ISVs) need high-performance processing platforms for the toughest networking requirements, with the 5,9s reliability and performance in extreme environments.
Radisys T-Series Platforms deliver the scalability, capabilities, and performance to meet operators' high-performance requirements for SDN, NFV, and network element solutions. T-Series Platforms are true commercial off-the-shelf (COTS), standards-based solutions that leverage merchant silicon, open source software and a broad range of third-party blades, allowing our customers to deploy a cost-effective, telecom-grade platform while avoiding vendor lock-in.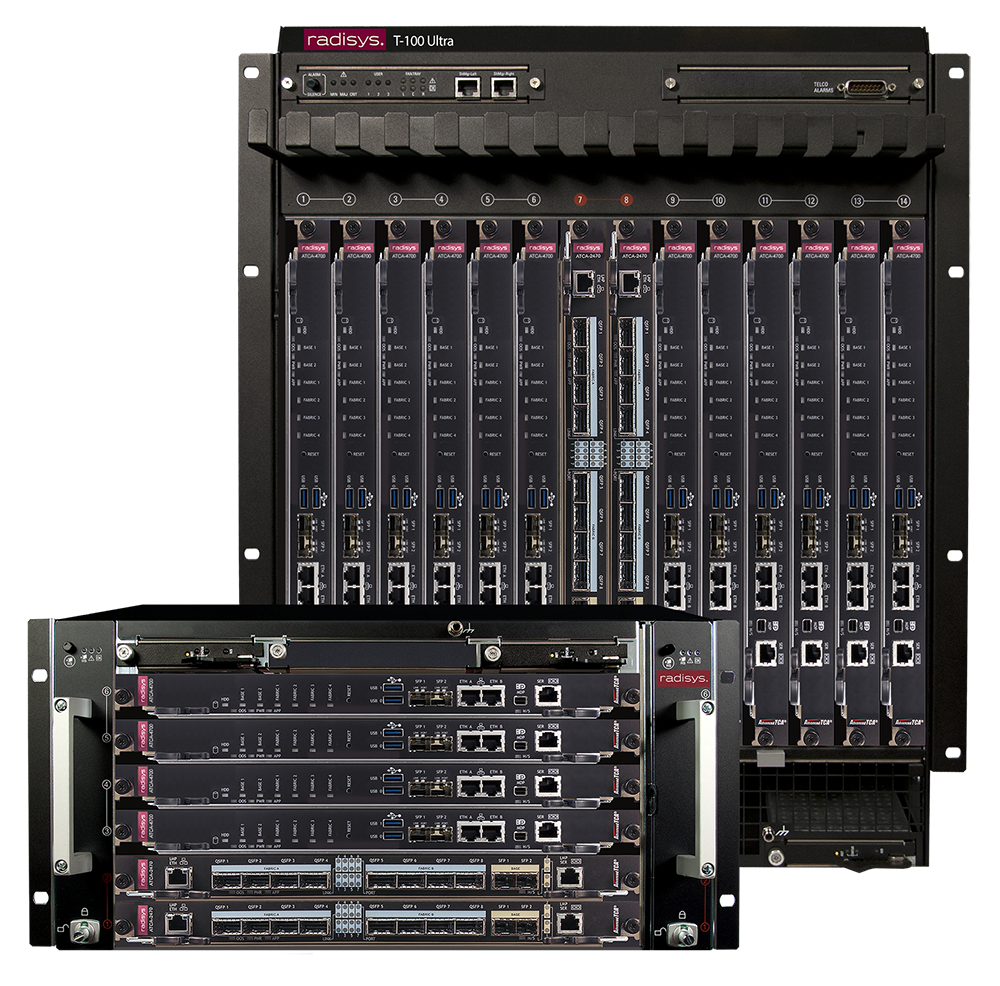 T-100 Series Ultra feature
T-40 Series Ultra feature
Learn more about the T-Series Platforms