COM Express – Computer-On-Module (COM)
Modules based on COM Express make products smarter, with a standard processor and memory subsystem for embedded applications, while retaining design-level IP on a separate carrier board.
This approach lets us collaborate with our customers, providing them with modular building blocks that simplify design challenges. We help manufacturers focus engineering resources on developing differentiating features and avoiding design churn.
The COM Experts at Radisys support your design teams with advanced knowledge of what it takes to make a COM design smooth and successful.
| | |
| --- | --- |
| Board | Description |
| CEQM87 | Type 6, 95x95mm COM, 4th Gen Intel Core i7 Processor |
| CEQM77/HM76 | Type 6, 95x125mm COM, 3rd Gen Intel Core i7 Processor |
| CEQM77 ECC | Type 6, 95x125mm COM, 3rd Gen Intel Core i7, ECC |
| CEQM67/HM65 | Type 6, 95x125mm COM, 2nd Gen Intel Core i7 |
| CEQM57 | Type 2, 95x125mm COM, 1st Gen Intel Core i7 |
| CEQM87HD ECC | Type 6, 95x125mm COM, 3rd Gen Intel Core i7, HD, ECC |
| CEQM77HD ECC | Type 6, 95x95mm COM, 4th Gen Intel Core i7 Processor, HD, ECC |
| CEQM67HD | Type 6, 95x125mm COM, 2nd Gen Intel Core i7, -40 to +85C/td> |
| CR300 | COM Express ATX Carrier Board |
| CR202 | ATX Type 2 / Type 3 COM Express Carrier Board |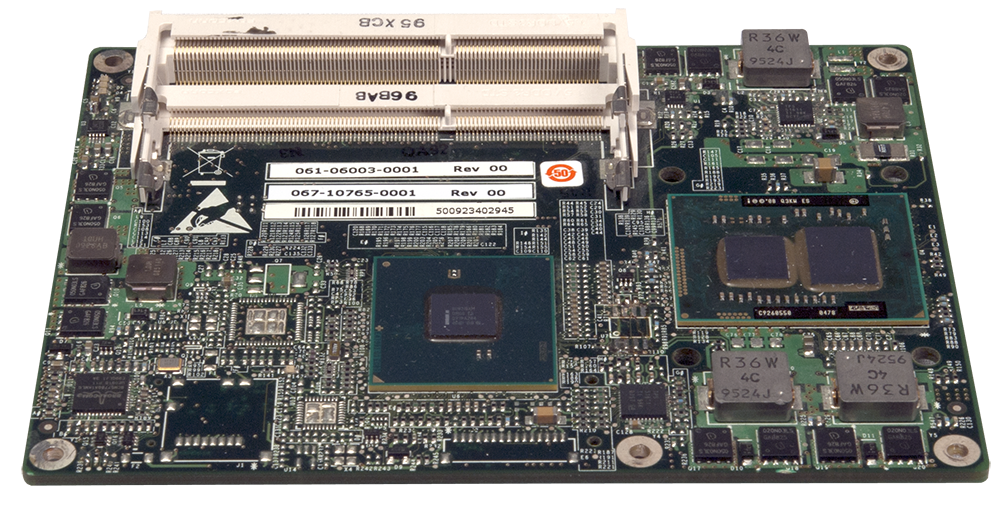 Learn more about the COM Express