Center
REACH, CONNECT, ENGAGEandEVOLVEyour world with Radisys
Explore our Product Portfolio
Enabling a Connected World through Open Telecom Solutions
About Radisys
We are a global leader in open telecom solutions and a proud member of the Reliance Industries family. We enable service providers to become digital experience providers through open and disaggregated platforms and solutions. Our end-to-end portfolio spans from digital endpoints, to open disaggregated access and core solutions, to immersive digital applications and engagement platforms. Our expert services organization delivers full lifecycle support to help service providers build and operate highly scalable, high-performance networks.
"Our strategic collaboration over the years with Radisys has resulted in a high capacity and performance-optimized small cell solution using our broadly adopted Qualcomm FSM100 5G RAN Platform with Radisys Connect 5G RAN software. This solution addresses fixed wireless broadband and growing number of Private 5G use cases. In the near future, we also look forward to expanding this collaboration by utilizing our latest Qualcomm FSM200 platforms to continue momentum and reach even higher levels of performance."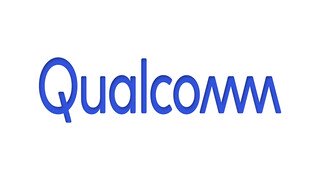 Gerardo Giaretta, Vice President, Product Management
Qualcomm Technologies, Inc.
"We've been working closely with Radisys over the last few years to prove out that a disaggregated broadband network can meet the performance requirements of millions of subscribers, and we are confident in the Radisys solution. Telefónica partners with Radisys for deploying a new disaggregated architecture that will enable us to accelerate time-to-market and innovation while minimizing risks associated with supply chain challenges, enlarging the vendor map and guaranteeing business continuity."

Daniel Cortes Olmeda, Senior Manager, Fixed Access
Telefónica S.A
"The work which we have carried out together in using O-RAN Split 6 interfaces enables us to deploy streetCell RU clusters with industry-leading 5G NR SA features. We believe this is a significant industry first and are pleased to be working with Radisys on this innovation."

Paul Senior, Founder & Chairman
Dense Air
"Kontron Transportation is committed to developing a highly secure next-generation railway mobile communication system that will help infrastructure managers to support existing and enable new applications on their journey to the digital transformation of the rail system. Radisys' industry-leading media server, together with its comprehensive professional services, will complement Kontron's development of mission-critical communication solutions for the transportation industry, which requires advanced media processing capabilities to ensure real-time communication applications."

Michael Mikulandra, Head of Products
Kontron Transportation
Join team Radisys
Explore our global openings and apply today to join our team.
Make a meaningful difference