Wi-Fi Offloading vs. Data Monetization – Looking Forward to the Debate at the LTE World Summit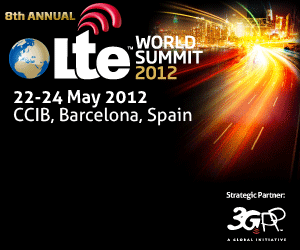 According to the Cisco Visual Networking Index (VNI), 36 percent of all current Internet traffic is being delivered over Wi-Fi. By 2015 that number is forecast to reach 46 percent, at which point less than 10 percent of all traffic will be carried over cellular networks.
Yet "Wi-Fi" appears only a handful of times on the agenda for the upcoming LTE World Summit conference, taking place this week in Barcelona. It's a fantastic agenda, with some of the industry's finest minds discussing the topics affecting us all as the wireless industry goes through a period of such significant growth and change  – but Wi-Fi is still a technology that presents as many challenges as benefits.
The reasons for turning to Wi-Fi are well understood. Traffic growth has outstripped network capabilities, and the networks are in catch-up mode.  Offloading to Wi-Fi is a reactive solution, rather than the result of proactive, strategic network planning. Similarly, Wi-Fi adoption is a response to a lack of available spectrum.
But can Wi-Fi make money for operators?
Earlier this year, we surveyed operators around the world on a range of wireless disruptions, including extensive questions on service creation and data monetization. In spite of fantastic data growth and very ambitious plans, it was clear that counting packets is the primary form of data monetization. Worryingly though, most felt that this was not the way to really drive revenues, and that they couldn't afford to manage traffic growth without a corresponding growth in revenues.
So how does Wi-Fi fit with the predicament in which operators find themselves? Is the reactive approach to Wi-Fi offloading and the goal for data monetization fundamentally at odds? You can't monetize packets that you can't even see.
As things stand today, monetization for data on Wi-Fi is impossible because the subscriber experience is not seamless. Passwords and manual logins are often required, with session drops between W-Fi and macro networks common.
In order to monetize operator hosted Wi-Fi, mobile operators must focus on making the subscriber WiFi experience an extension of the macro network experience. This means offering the same levels of security, the same seamless experience, and the same services – voice, video, presence and messaging.  The tunnel termination gateway (TTG) enables operators to make Wi-Fi a service they can sell by boosting security and by extending the reach of their existing services but at a lower cost.
One of the sessions that will be most interesting for me will be Stream 6 on the first day, chaired by Ed Gubbins of Current Analysis, focussing on mobile backhaul and Wi-Fi offload.
Stream 2 – chaired by Informa's Julian Bright – on Small Cells, Femtocells and HetNets will also be important for understanding the issue of WiFi, with the topic of how to complement a small cell strategy with Wi-Fi playing a part in the panel session.  While the technology and approaches to a complementary partnership are well understood, it will be interesting to explore the impact of Wi-Fi on data monetization.
These sessions – and many others during the two days where Wi-Fi is not explicitly on the agenda – will no doubt address these four vital issues:
How to justify offloading to private Wi-Fi as a longer term strategy when visibility (and, therefore, monetization) is zero
How to monetize operator-hosted Wi-Fi
How to overcome the security risks inherent to Wi-Fi
What solutions are on the horizon (or out there right now!) for making Wi-Fi more than just an offload mechanism
I'm looking forward to debating these issues at the conference, and will be blogging about the most innovative viewpoints and the prognosis for operators. I welcome all my fellow attendees – and those that can't make it to Barcelona – to comment here and tell us what you think – is Wi-Fi offloading at odds with data monetization?