A Software-Centric Radisys: Two New Board Members Support Strategic Shift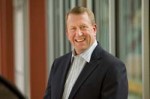 Our customers are embracing virtualization technologies as mobile operators shift to a software-centric network. Implementing technologies such as Software-Defined Networking and Network Functions Virtualization allows mobile operators to reduce CapEx and OpEx and increase network efficiency. Just last week, a report from IHS shared that 82%  of carriers have SDN already deployed or planned deployments this year. We're seeing this technology shift play out  across the network, from the Cloud-RAN to increased deployments of our virtualized Media Resource Function.
We're following suit. Earlier this year, I announced a strategic company shift, leading the company beyond our historical focus on hardware and telecom platforms to become a "software-centric Radisys." As such, we're investing heavily in our FlowEngine, MediaEngine and CellEngine product lines to enable mobile operators' transition to SDN/NFV environments.
We've also made some additions at the board level to support our strategy. I am pleased to welcome to our Board of Directors Mike Hluchyj and Ron de Lange, both of whom bring additional expertise in software and systems to our already strong BoD and management team.
Mike is the former CTO, Carrier Products for Akamai Technologies, where he led carrier service provider initiatives related to NFV. He was a founder of Verivue, which was purchased by Akamai. Prior to founding Verivue, Mike was a founder and CTO of Sonus Networks. Over the course of his distinguished career, Mike has been awarded 36 U.S. patents, and is widely published on various subjects, including switching and traffic management in multimedia packet networks.
Ron is the former president and CEO of Tekelec, a leading global networking software company focused on enabling people and devices globally to talk, text, and access the Internet. During his tenure at Tekelec, Ron successfully led the sale of Tekelec to Siris Capital and ultimately the strategic acquisition by Oracle in March 2013.
I'm really excited about the ongoing transformation of Radisys as we leverage our strengths in telecommunications technologies with our focus on software and systems.