Small Cell Forum Awards: Radisys and Parallel Wireless Shortlisted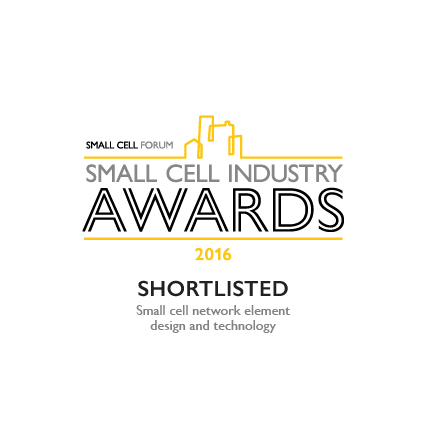 Mobile operators are always on the lookout for innovative and affordable ways to address the continued increase in mobile data traffic over their multi-mode, multi-band networks. Parallel Wireless has developed a multi-mode solution – the HetNet Gateway (HNG) – enabled by our CellEngine Femotatility 3G small cell software. I'm excited to share that our integrated solution has been shortlisted by the Small Cell Forum Awards for recognition in its Small Cell Network Element Design and Technology category.
The Femtotality 3G small cell software solution helps traditional network equipment providers and device manufacturers, like Parallel Wireless, deliver their own 3G access points with minimal up front investment and rapid time-to-market. In Parallel Wireless' case, that turn time was less than 5 months. Femtotality worked within Parallel Wireless' existing offering, becoming part of the Virtual Network Function (VNF) set on HNG.
Instead of operating in silos, the HetNet Gateway, including Femtotality, is able to deliver agility and flexibility across the network with RAN virtualization for 3G and 4G (vRNC and vHNB gateway for 3G) and vHeNB gateway + veNB for 4G/LTE.

I'm looking forward to attending SCWS World in London May 10-12 to explore with my peers the latest technology advances in this exciting industry as small cells start to take off. And of course, I'll be looking forward to the Small Cell Forum naming the category winners at the awards gala. Please reach out to let me know if you'll be at SCWS as well and want to meet up to talk small cell advancements over a pint.