Progress Update: LTE-U and LTE-LAA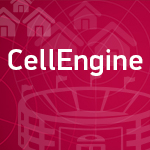 LTE-U achieved a significant milestone last week when the FCC's Office of Engineering and Technology granted a special temporary authority (STA) to Qualcomm to conduct testing of LTE-U equipment at two Verizon sites in the U.S. These small-scale tests will allow Qualcomm and Verizon to evaluate the performance of LTE devices designed to operate in unlicensed spectrum.
Julius Knapp, chief of the Office of Engineering and Technology at the FCC, praised the cooperation the FCC has seen in the industry in a recent blog post, stating "the success of the unlicensed bands as laboratories of innovation is largely the result of industry-driven coordination and, while significant steps remain before LTE-U can be considered for commercial deployment, we believe that this development is an encouraging step in continuing that success." The tests will include lab and real world coexistence testing, and the results will be shared with the FCC.
LTE-U technology is considered the "pre-standardized" version of LTE-Advanced over an unlicensed spectrum. LTE-U is based on 3GPP Release 12 and it targets mobile operators' deployments in the U.S., Korea and India. This support from FCC for trials comes at the perfect time as subscriber demand for capacity and coverage is at an all-time high.
On the flip side is LTE-LAA, also known as LTE-Licensed Assisted Access, which is taking a "standardized" approach. LTE-LAA was introduced in 3GPP Release 13 as part of LTE-Advanced Pro, and it currently targets mobile operators' deployments in Europe and Japan. LTE-LAA uses Listen-Before-Talk (LBT), which is mandated in some European countries to enable coexistence with Wi-Fi devices using the same frequency band. Release 13 is planned to be finalized in March 2016.
Both LTE-U and LTE-LAA rely on carrier aggregation in the downlink to combine LTE in the unlicensed 5 GHz band with an anchor in LTE licensed spectrum to provide a bigger pipe for traffic on the mobile network. Small cells will play a critical role in the deployment of these technologies.
At Radisys, we've supplemented our CellEngine TOTALeNodeB small cell software with LTE-U functionality to support LTE over unlicensed spectrum, and are working closely with our silicon partners and customers to bring this technology to market. Our small cell solution supports LTE-U today and will support LTE-LAA deployments planned for 2017.
I'll be at Mobile World Congress in a few weeks, along with many of you I'm sure, to share more details about how Radisys is enabling the deployment of LTE over the 5 GHz band. Please let me know if you'd like to meet up in Barcelona.