Motivations to Deploy VoLTE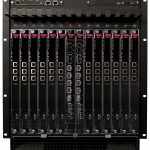 I was fortunate to spend last week at MWC, speaking with customers, analysts and press around my favorite topic – VoLTE. Radisys MRF products are already involved with many VoLTE trials and deployments around the globe, as outlined in our VoLTE deployment growth announcement with Mavenir. But I still sense an industry reluctance to commit to VoLTE, possibly due to a narrow view around the costs and benefits associated with the VoLTE business case.
Mobile operators are increasingly deploying LTE networks to satisfy the broadband data demands of mobile subscribers. But the migration of 3G circuit-switch voice services to IP-based VoLTE has been slow to materialize. Why is that?
I believe that many operators view mobile voice as a flat market. The growth is in data, so why invest in IP-based mobile voice services? Fact is that voice is still a $400B market and the biggest revenue generator for most operators, so it would be unwise to leave voice service innovations to OTT players only.
The delivery of VoLTE requires an IMS, which some mobile operators consider costly to purchase and integrate. Therefore, they may conclude that the business case to invest in VoLTE might not be that great and that keeping voice on their 3G networks and using Circuit Switched Fall Back (CSFB) is a suitable approach to support voice for LTE subscribers.
Radisys recently worked with TMN to publish an informative eBook titled "VoLTE – Moving from Delay to Deploy" that lays out the reasons often cited for delaying IMS and VoLTE rollouts, discusses the various objections, and clarifies how the scope of VoLTE business case considerations and benefits goes well beyond voice service revenues and IMS costs. Specifically, we outline how the biggest motivation to move to VoLTE is arguably the opportunities to refarm 3G spectrum for 4G LTE network growth.
Mobile network operators are spending billions on 4G spectrum to grow their LTE networks. Adding VoLTE to their LTE networks allows operators to reduce or decommission 3G voice services. This freed up 3G spectrum can then be re-allocated to 4G LTE network growth, allowing operators to reduce or defer 4G spectrum spending which more than covers the cost for installing and integrating an IMS to deploy VoLTE.
But there are many more motivations and benefits, as outlined in a recent Light Reading article "15 VoLTE benefits for India's 4G Providers to Consider."
Once the LTE operator has made the move to an IMS for VoLTE, they are just beginning the journey to revenue growth. Mobile operators would be in a position to introduce additional revenue-generating services such as RCS, multimedia conferencing, Video RBT, or multi-mode messaging to both SIP and WebRTC endpoints. Scale economies are achieved by delivering all of these services using a OneMRF strategy – the more services you deploy using a common MRF, the better the economics. Operators can then also consider adding end-to-end network visibility through service-aware policy control, improving QoS to further differentiate their integrated mobile communications offerings against OTT alternatives.
VoLTE is an important technology, with a business case that should consider the costs and benefits beyond the narrow context of the IMS infrastructure itself. Fortunately, I believe more and more operators are sharing this point of view, leaving me with optimism that 2014 will be a big year for VoLTE.