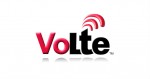 It's been a great month for VoLTE! Over the last two weeks, it seems like mobile operators around the globe are announcing the launch of commercial VoLTE service or the expansion of their VoLTE trials just about every day.
The most recent announcement comes from Telstra, which launched Voice over LTE to its postpaid customers. It is the first Australian operator to offer VoLTE, which it has named "4G Calling."
Also last week, the United Kingdom's smallest mobile operator known as Three, launched its commercial VoLTE service, known as "4G Super-Voice," making it the first in the UK to provide VoLTE to subscribers.
Next on the list is Vodafone UK, which is now testing its VoLTE services on its live network, and plans to provide an update on its commercial launch in the near future. EE has also announced that it has expanded its trial of VoLTE to its entire network as the last preliminary step ahead of an imminent commercial launch.
And Orange! Orange launched its first VoLTE service in Romania on Monday, Sept. 14. According to Orange, subscribers that use VoLTE should experience connections that are five times faster than standard connections, as well as be able to continue to use LTE for data while simultaneously making a call.
Why VoLTE, why now?
VoLTE has been a topic of discussion in the industry for a number of years already, but there were a few barriers to adoption that needed to be addressed before deployment could begin. First, the industry had to sort through interoperability and handoff issues between 3G and 4G/LTE coverage areas. Another challenge was the business case itself – why move voice to LTE when voice works just fine on 3G networks? Radisys summarized and addressed these barriers to adoption and outlined the case to move forward in our eBook, "From Delay to Deploy."
Mobile operators are already spending billions on 4G spectrum to grow their LTE networks. Adding VoLTE is the logical next step. Why? It allows these operators to reduce or decommission their 3G voice services and leverage freed up 3G spectrum for even more LTE network growth. Being able to reduce or defer spending on additional 4G spectrum just makes sound business sense.
VoLTE also enhances the subscriber experience, delivering faster call connections, calls with HD voice quality and continuous QoS. And at a time where competition for a finite number of subscribers is fierce, mobile operators need to be able to differentiate and a VoLTE service offering is one way to compete.
The IP Multimedia Subsystem (IMS) systems supporting these VoLTE rollouts also provide the foundation to migrate many additional value-added services (VAS) from circuit-based service delivery platforms in a 3G mobile network to the same IMS. Therefore with the introduction of live VoLTE services, I expect to see many additional 3G VAS services now accelerate to the same LTE and IMS infrastructure.
I'm excited about the accelerating VoLTE buzz and the role Radisys has played in bringing VoLTE to the masses. Radisys' MediaEngine solutions are the leading choice for operators and IMS solution vendors for their MRF media processing requirements. Our support for a OneMRF strategy allows our MediaEngine products to support VoLTE, VoWiFi, WebRTC, Value-Added Services and even HD audio and video transcoding, all from the same MRF infrastructure. I look forward to seeing which mobile operator is going to launch VoLTE next.