Media Processing Strategies for Profitable IMS, WebRTC and OTT Service Revenues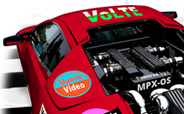 Many mobile network operators are increasingly rolling out IMS architectures for supporting a wide range of interactive media services to grow revenues. But I continue to be surprised how many operators procure new services with limited consideration to the longer-term operational implications of procurement decision. For example, it is not uncommon to see an operator select a VoLTE service solution from Vendor A, RCS Messaging from Vendor B, Conferencing solutions from Vendor C, Network Transcoding from other vendors, and so forth. When a service provider undertakes each service rollout decision in isolation, they often purchase the media processing capacity required for that particular service from the same vendor. The result is proliferation of media processing resources, from different vendors, on different platforms, which increases ongoing operational costs.
While the call logic and user interfaces for a particular service are unique, the media processing for many IMS services share common requirements and functions. That is the basis for the decomposition of the application server layer, from the MRF, in the IMS architecture standards. Embracing this decomposition as an organizational and economic imperative is the key to operational savings which maximizes profitability.
This Common MRF strategy is the anchor topic for our upcoming Radisys Oct9 webinar entitled "Media Processing Strategies for VoLTE and Interactive Video Services". Experts from Radisys will outline how a build-out strategy driven by IMS architecture principles, such that any new IMS service must leverage an existing MRF infrastructure, can deliver significant operational savings to improve profitability.
For this approach to work, the MRF must be designed using open standards, support many codecs and media processing capabilities, with a variety of control interface options for IMS, WebRTC, and OTT service developers. Stated another way, just like network operators strive to minimize the number of vendors for their gateways, switches, and routers, the same discipline to minimize MRF resources in the IMS architecture can drive similar benefits.
The webinar will also cover an emerging area in IMS architecture design – The Media Resource Broker (MRB) – which provides an abstraction layer between many IMS applications, and many distributed MRF resources pools in a large IMS deployment. An MRB strategy, either in isolation or combined with a Common MRF approach, can drive additional benefits, further increasing IMS service profitability.
Click here to register to this informative webinar and discussion. We look forward to your participation and questions.