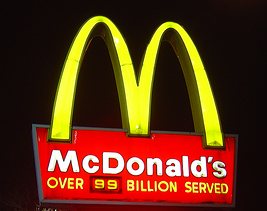 Over the last couple of years femtocells have matured as a technology addressing capacity and coverage issues for service providers. We have witnessed various service providers rolling out femtocell services across the world and some are now so bold (and optimistic) to envision, "A billion people served by 100 million femtocells by 2015".
Until recently, femtocells have been focused around coverage and capacity issues in homes. However, over the last six months players in the femtocell community have widened the definition of femtocells to cover enterprises as well. In other words, the "femto" concept is not really the type of femtocell we have traditionally considered, but now actually much more powerful than we first thought.
Now the issue is this: "Will enterprise femto be one cell or a cluster of cells?" In the case of clustered femto, there are proposals to add a controller which will sit between the Home Node B (HNB) and the HNB Gateway (HNB-GW). Some other proposals argue that it this is just an implementation instance. From the HNB-GW perspective, its peer is always an HNB irrespective of whether it concentrates multiple RF heads or a single RF head. It's true: the entire network shall be viewed as an HNB system and nothing else.
Another aspect to look at is whether enterprise femtos need to be open or closed access. In the case of closed access, users nearby might see no coverage, which is counter-productive in some cases. But in open access, it might not serve the enterprise users well, as it is presumably deployed to serve only the enterprise users. As a result, hybrid access might solve this issue by serving all users yet prioritizing the resources to closed subscriber group (CSG) members.
Another topic of interest in this context is enterprise femto services. If it is just coverage and no killer application/service that fuels users' imaginations, it might take more time for consumers to adopt femtocells. Discounts will definitely fuel the growth, but may not be sufficient. Applications based on location awareness, such as placing one's favorite coffee order as soon as one enters his/her regular coffee shop thereby circumventing the need to stand in a queue, paying for the coffee using a touch click on a personal iPhone, and then getting an SMS to pick up the coffee as soon as it is ready – all while watching a video clip of a favorite news roundup (again downloaded using femtocell service in the coffee shop!) – will fuel the growth of femtocells.
Lastly, there is service creation itself. Services are currently created on operator request, and it takes time and effort to develop, integrate and test these applications. Players in the femto ecosystem are evaluating multiple simplified API proposals for service developers. This will help define a unique API exposed by operators so that service developers won't have to bother with the nitty-gritty details of operators' networks. Such an API will encourage more and more services from third-party vendors and help fuel innovations in service/application development similar to what we have witnessed on the iPhone application platform. It not only cuts down the development cost and effort but also speeds up service deployments.
In my opinion the femtocell community has established the right priorities to fuel (and fulfill) the vision of, "A billion people covered by 100 million femtocells by 2015." We at Continuous Computing will be doing our part to help the industry achieve that ambitious and worthy goal.