Radisys and Broadcom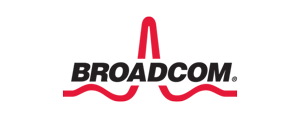 Broadcom is a provider of switching silicon, packet processor and security accelerators as well as supporting software.
Radisys uses Broadcoms multi-core XLP832 series processors on the PP81 packet processor and security blade
T-Series switches including the A2340 and A2470 both use Broadcom switching silicon. This is supported by their advanced switching software providing L2 & L3 functions including routing.