RADISYS OFFERS A COMPLETE PORTFOLIO OF IMS SOFTWARE WITH A UNIQUE BLEND OF PRODUCTS, SERVICES, AND EXPERIENCE.
Trillium protocol software from Radisys is synonymous with high quality and superior performance. Trillium's IMS (IP Multimedia Subsystem) and VoIP (Voice over Internet Protocol) software portfolio leverages this strong heritage to simplify the network and propel telecommunications toward innovative revenue-generating services. Trillium IMS software helps network equipment providers address common concerns such as interoperability, security, quality of service and legacy interworking.
Radisys specializes in the very core of IMS / VoIP:
Standards-based Trillium IMS software
Field-proven ATCA platforms
Trillium Professional Services and complete system integration
SIP, Diameter, COPS, H.248/MEGACO, RTP/RTCP, SCTP and more – there is a Trillium protocol stack for nearly everything required in the IMS / VoIP network. Beyond mere building blocks, Radisys offers unrivaled expertise in understanding the intricacies of converged signaling, policy management, and Authentication, Authorization and Accounting (AAA) critical to the core of IMS.
The Trillium team at Radisys is well versed in the functions of the Call Session Control Function (CSCF), Home Subscriber Server (HSS), Media Resource Function (MRF), Policy Decision Function (PDF) and other IMS / VoIP network elements.
Radisys' breadth of experience in the key constituents that make up IMS – Wireless, VoIP and ATCA systems – positions the company as the preferred choice for IMS / VoIP solutions. Leveraging decades of innovation in these market forerunners, Radisys is the ideal partner for enabling network equipment providers to successfully deploy IMS / VoIP infrastructure.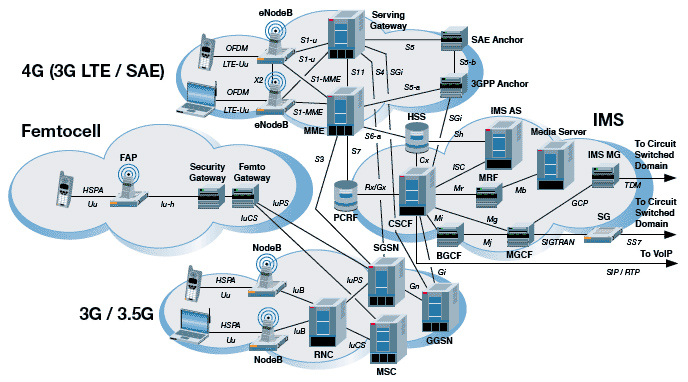 Additional Specifications
FASTER TIME TO MARKET
Fully portable, platform-independent software
Simple yet flexible interfaces with a large base of trained developers
Mature, field-proven products integrated into a wide variety of network elements
REDUCED COSTS
Multi-threaded software solutions that provide optimal performance scalability
Consistent TAPA architecture to facilitate integration
Integrated systems that enable customers to focus on apps
REDUCED RISK
Standards-based products and processes
Expert Trillium Professional Services and global technical support
Robust fault-tolerant and distributed fault-tolerant solutions