The Radisys MediaEngine is a media processing powerhouse for a wide range of revenue-generating real-time HD audio-video services such as VoLTE, Unified Communications, WebRTC, Video Conferencing; as well as advanced media optimization and media analytics such as speech recognition, video quality enhancements and user generated content. Rated as the #1 media server vendor by IHS (formerly Infonetics Research) for more than 10 years in a row, the MediaEngine virtual Media Server solution is highly optimized to deliver exceptional performance in virtualized and cloud environments.

The MediaEngine Software runs on common, industry-standard server hardware. It is available in 'bare metal' and virtual form factor, running on leading Linux distributions, virtualization platforms, and cloud environments designed for telco NFV data centers as well as public clouds. The MediaEngine architecture is also built for NFV acceleration to enable the industry's highest scale, taking advantage of all available hardware resources, including CPUs, DSPs, and GPUs, in off-the-shelf server configurations while still operating as a Virtual Network Function (VNF), retaining full cloud management features and workload elasticity - thereby reducing the footprint of media server and transcoding required for hyper-scale cloud deployments.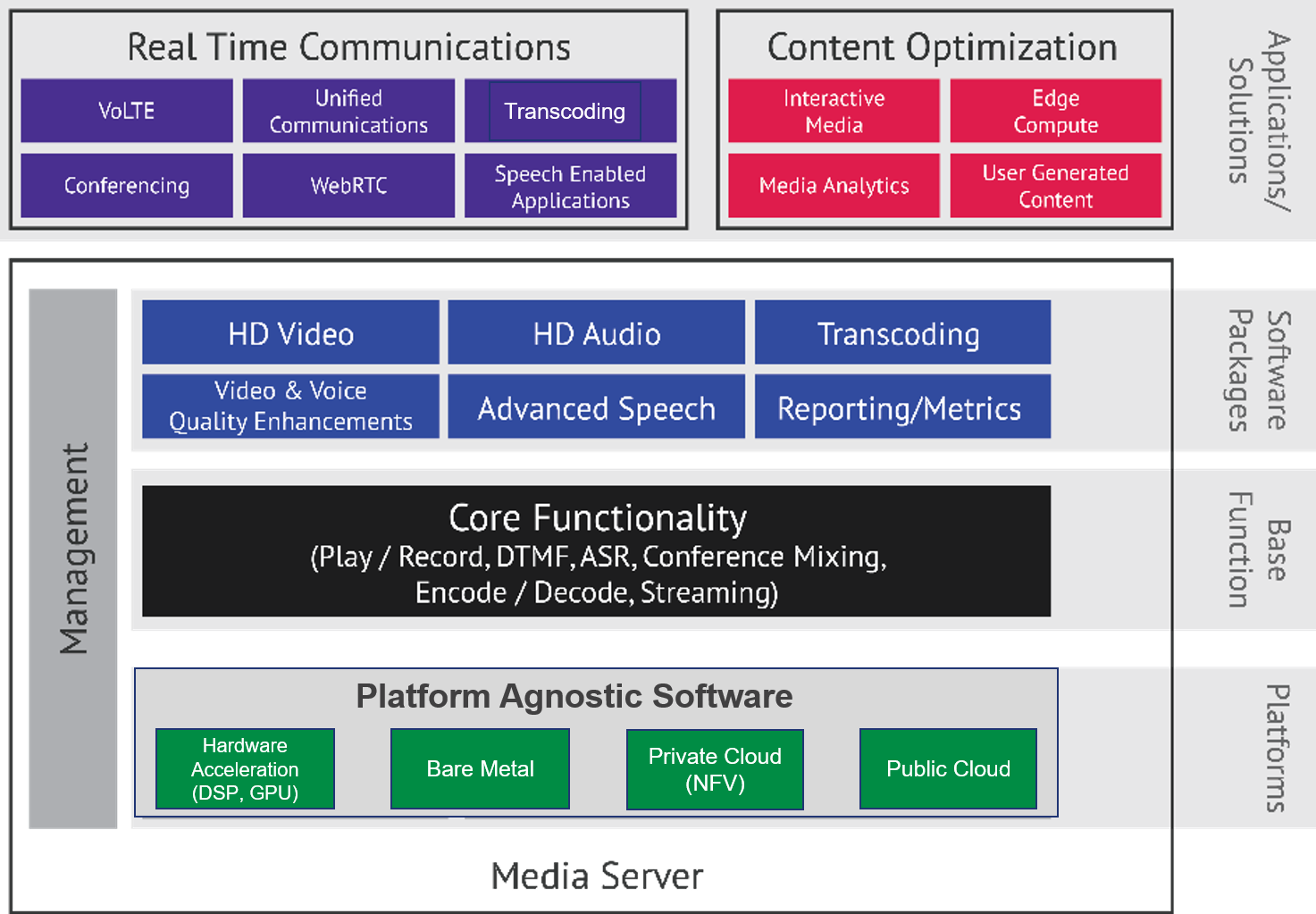 Key Benefits
Drives revenue, improves service stickiness, and provides the best price-performance in delivering real time communication and media optimization services
Flexibility to be deployed as an integrated media server or as a distributed media server – at the core or at the edge
Supports 6 to 10 times better capacity than alternative solutions - lowering total cost of ownership
MediaEngine
™

for Cloud Media Processing

Gain deployment flexibility with Network Function Virtualization for the public
and private cloud
MediaEngine
™

Management System Software

Simplify operations with software-based management of multiple media server nodes deployed as
virtual network function or physical network functions.