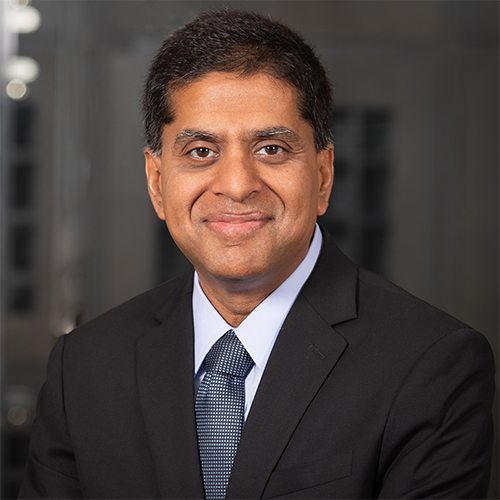 Arun Bhikshesvaran
Chief Executive Officer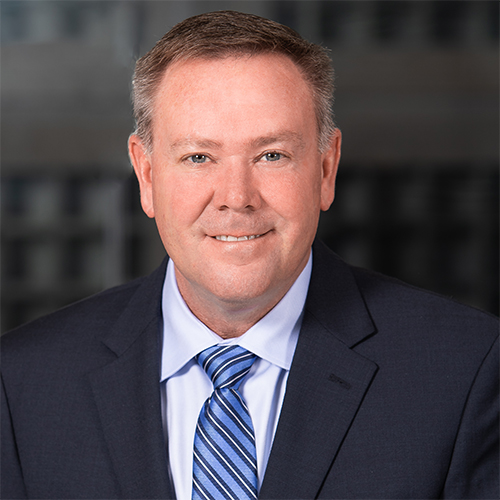 Don Crosby
Chief Financial Officer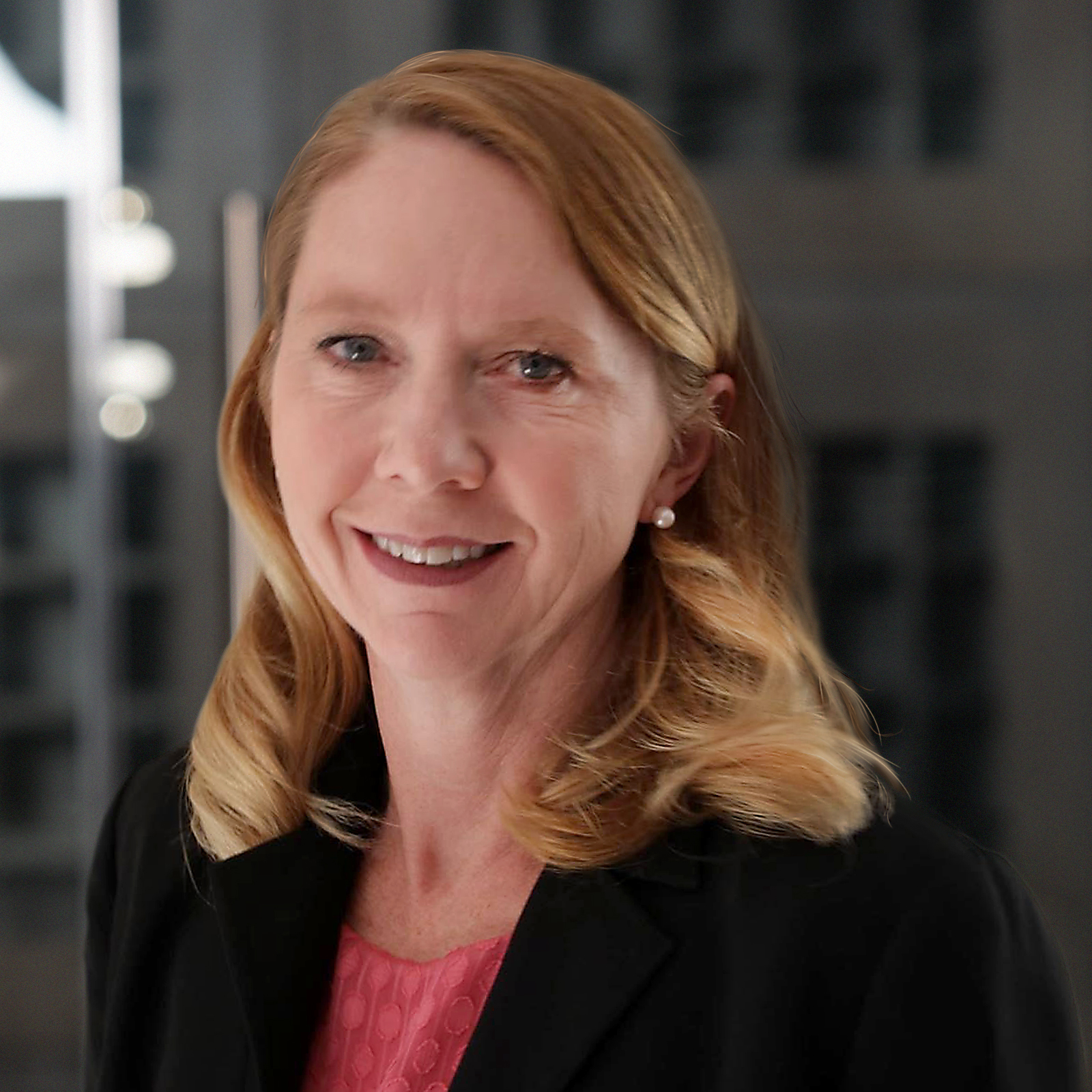 Janella Bennett
Head of People and Culture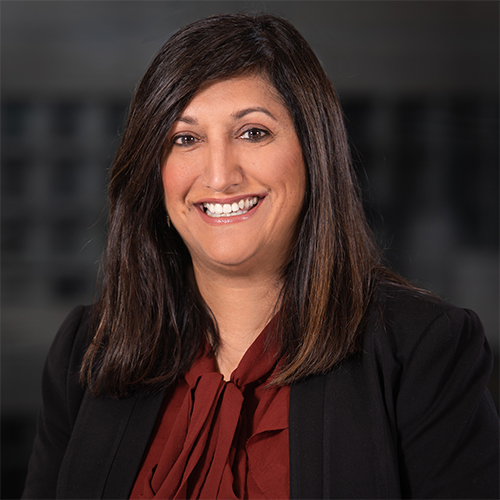 Natasha Tamaskar
Head of Global Marketing and Sales Enablement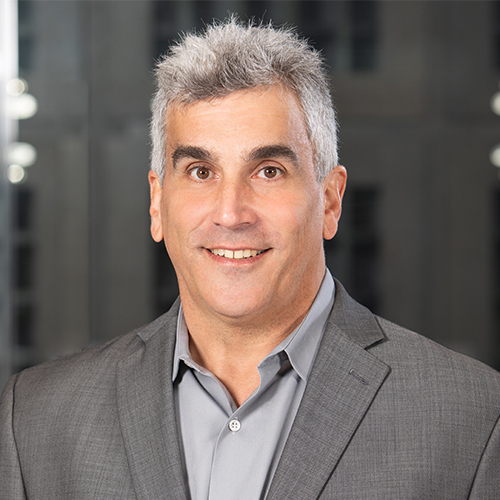 Al Balasco
Head of Media, Core and Applications Business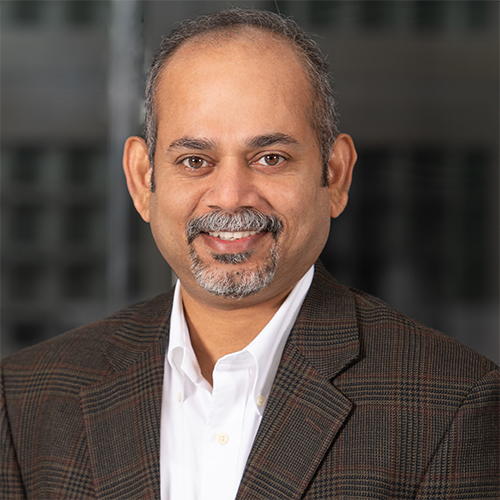 Arun Balasubramanian
Head of Network Services Business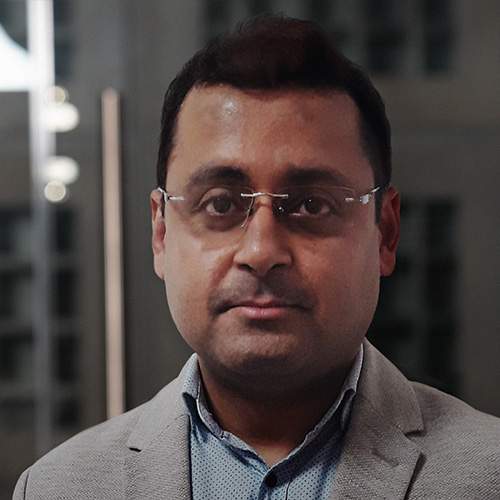 Munish Chhabra
Head of Mobility Software and Services Business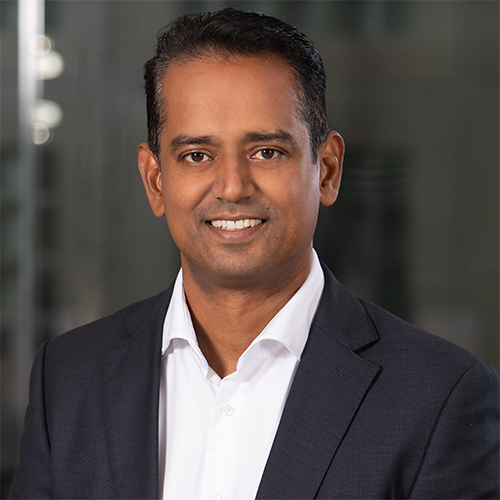 Aniel Jhingoeri
HEAD OF EMEA SALES & INTERIM HEAD OF EMBEDDED PLATFORMS AND DEVICES BUSINESS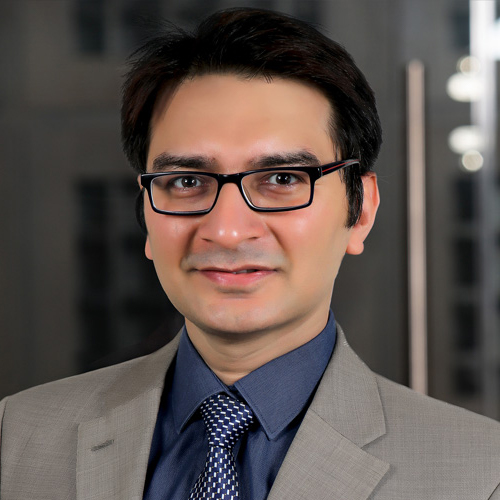 Manu Kapoor
Head of APAC Sales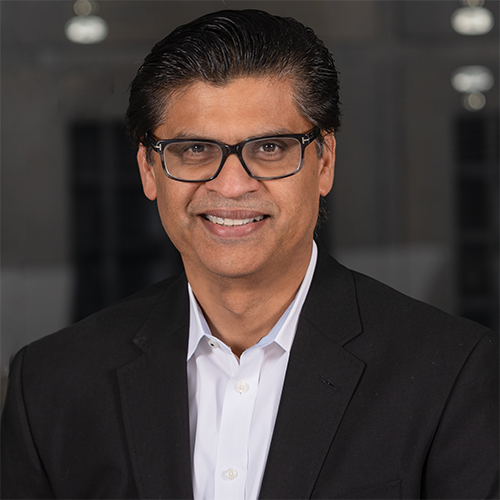 Harris Razak
Head of Broadband Access Business & Interim Head of Americas Sales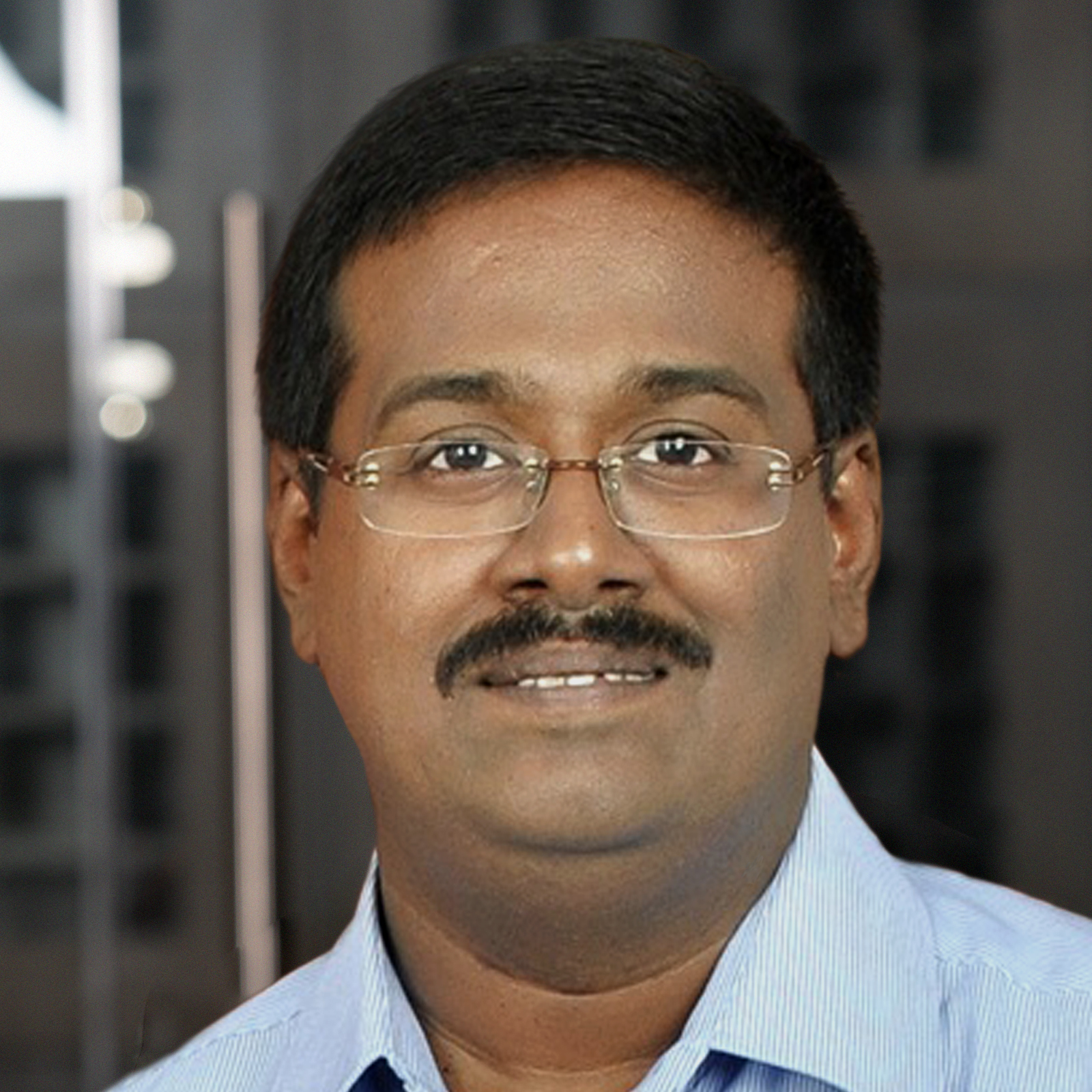 Ganesh Shenbagaraman
Head of Integrated Products and Ecosystems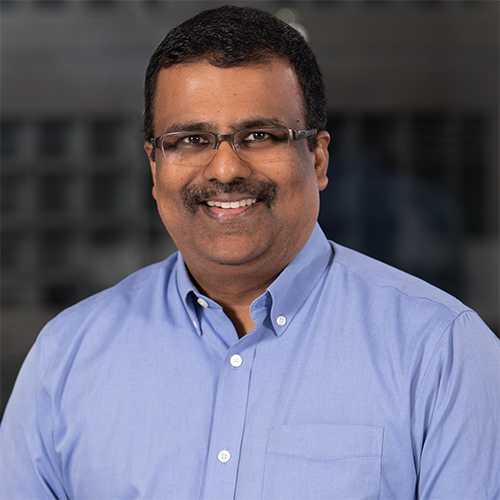 Prakash Siva
Head of Hardware and Cloud Engineering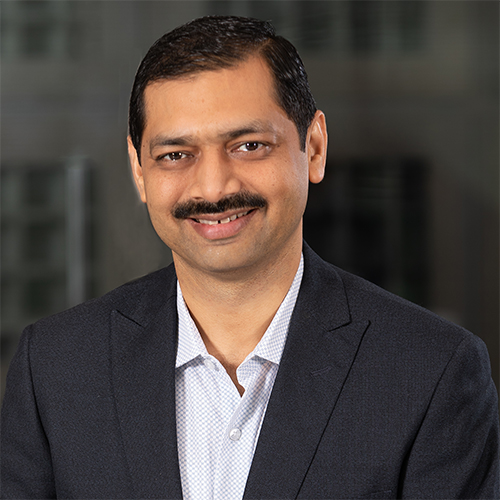 Nitesh Varshney
Head of Software Engineering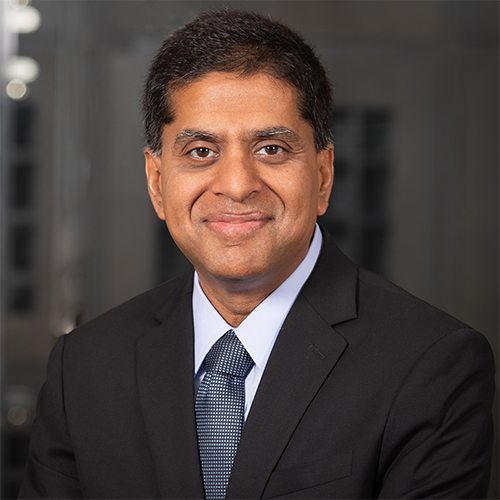 Arun Bhikshesvaran
Chief Executive Officer
Arun serves as Radisys CEO where he is responsible for the vision, strategies, and execution to further Radisys' role in transforming the telecom industry. He brings to Radisys a wide range of industry experience and a proven track record of leadership. Most recently as Chief Marketing Officer for MediaKind, Arun was responsible for creating and establishing the brand and marketing/communications functions for a joint venture media technology company of Ericsson and One Equity Partners. He has also held multiple vice president and senior leadership positions at Ericsson, including VP and Chief of Staff of Ericsson North America, VP of Sales, VP of Strategy and Marketing, VP of Customer Solutions, and SVP of Strategy, Marketing and CTO Office, and a global role as Chief Marketing Officer for the Ericsson Group.
Arun completed his Master of Science degree from the University of Texas at Arlington and is a Distinguished Alumni. In addition, Arun received an Executive Certificate in Business Marketing from the Kellogg School of Business and completed the Executive Program in Strategy and General Management from the Columbia Business School.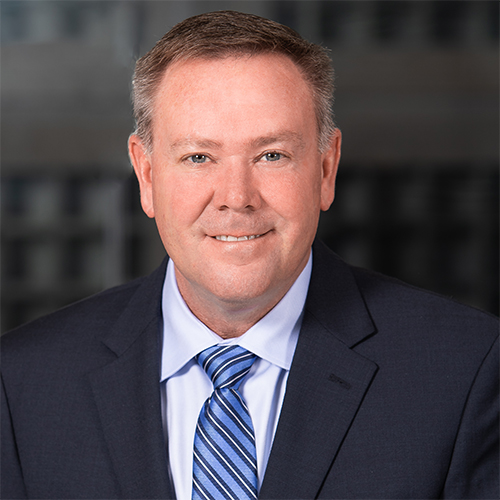 Don Crosby
Chief Financial Officer
As CFO for Radisys, Don manages all financial aspects for Radisys in addition to leading several operational departments. He has a track record of improving operations and maximizing profits. Before joining Radisys, Don was the CFO, Financial Risk and Management Solutions for Fiserv Corporation and served in a variety of roles within the Fiserv ecosystem over the past 15+ years. Don builds solid teams with the key focus to impact business growth and productivity.
Don completed his Master of Business Administration (MBA) from the Graduate School of Management, Braniff Graduate School at The University of Dallas, and his undergraduate Bachelor of Business Administration (BBA) Finance degree from Hankamer School of Business at Baylor University.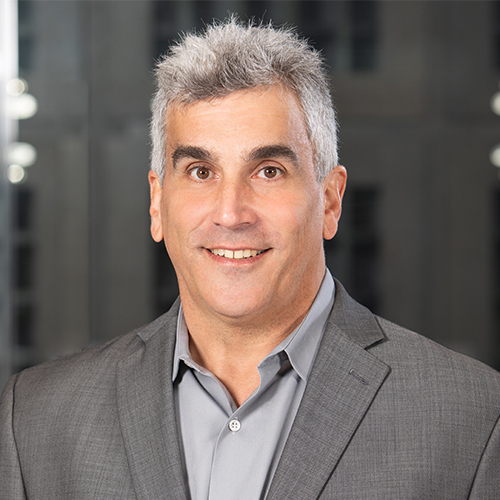 Al Balasco
Head of Media, Core and Applications Business
Al Balasco is the Head of Media, Core and Applications Business. Prior to his current role, he was the Sr. ¬Director of Product Management for the Media Server business. Before joining Radisys in October 2010, Al was the Director of Product Management in Avaya Inc.'s Unified Communications business unit where he was responsible for the delivery of a variety of collaboration solutions and partnerships. Prior to Avaya, Mr. Balasco was the Vice President of Product Management at Spectel and was instrumental in defining the company's VOIP conferencing and collaboration strategy. He also served as Director of Marketing for Sonexis Inc. and Director of Product Management at Brooktrout Software. Mr. Balasco has over 25 years of product management, business development and marketing experience in the telecommunications industry and has an MBA from Northeastern University in Boston.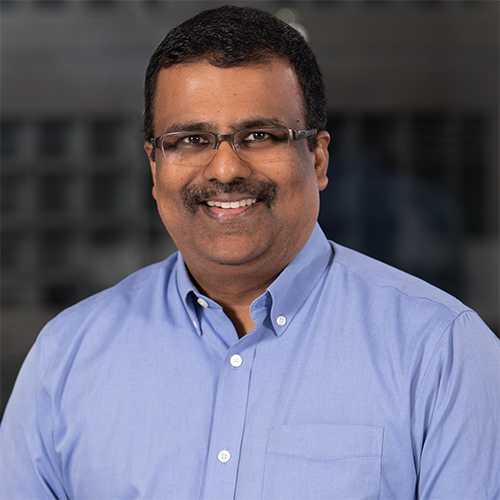 Prakash Siva
Head of Hardware and Cloud Engineering
Prakash brings over 20 years of experience in sales, product and engineering development of optical, mobile, IP/Ethernet networks to his role at Radisys. His primary focus is on enabling large Communication Service Providers (CSPs) to adopt and deploy cloud, SDN and NFV solutions using Open-source technologies. His earlier roles at Radisys included CTO/sales, product manager and lead architect for LTE and wireline networks. Prior to joining Radisys, Prakash held management and engineering positions at HP/Agilent, Turin Networks/Dell and Infinera. Prakash has a diverse background in software engineering that complements his current work to enable rapid deployment of virtualized and container based cloud technologies at CSP scale. Prakash holds an MS in Electrical Engineering from University of Texas (UTA).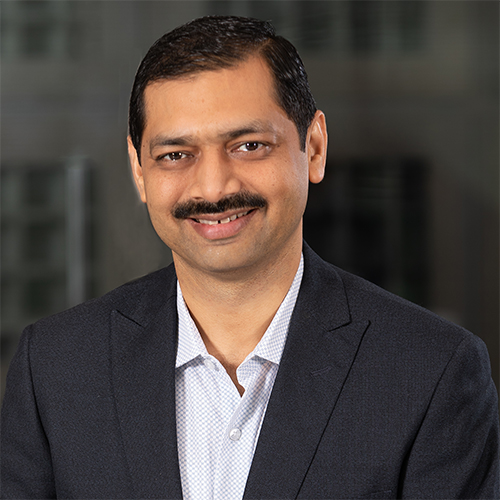 Nitesh Varshney
Head of Software Engineering
Nitesh holds responsibility for Radisys India and leads its Software R&D group. He has nurtured and grown Radisys India from its inception both in numbers and in business competencies. Nitesh joined Radisys through the Continuous Computing acquisition in 2011 and has been with the company since June 2005. He has spent 22 years in the telecom industry working in 2G/3G/4G wireless communications, digital switching, satellite communications, VoIP, network processors, signaling and media processing. Prior to Radisys, Nitesh worked at Intel (Trillium), Aricent, Alcatel and boot-strapped two start-up companies. He has led various functions globally including R&D, customer support, professional services, program management, partner management, quality, IT and more. Nitesh holds a Bachelor of Science in Electronics Engineering, a Master of Science in Software Systems and a Master of Business Administration in Operations Management.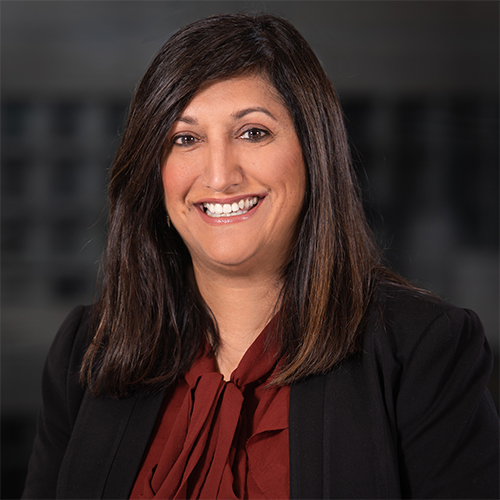 Natasha Tamaskar
Head of Global Marketing and Sales Enablement
Natasha heads corporate & product marketing and sales strategy for Radisys. Named last year as one of the Global Telecoms Business "50 Women to Watch," Natasha brings nearly 20 years of telecom industry experience with particular expertise in product and corporate marketing, product strategy and business development for cloud, SDN/NFV, wireless and security solutions. Prior to Radisys, as the VP of Cloud Strategy, she was responsible for GENBAND's Kandy.io PaaS strategy and business development. Natasha also spearheaded and launched several of GENBAND's key strategic solutions including Wireless Gateway, Network Security and WebRTC as the VP of Strategic Marketing. She also launched and chaired the Small Cell Forum's first interoperability charter and group. Prior to GENBAND, Natasha held various senior leadership positions in Product Management, Product Development, Product Marketing and Technology for NextPoint Networks, Reef Point and Nortel. Natasha holds a Ph.D. in Computational Physics from the Liquid Crystal Institute at Kent State University.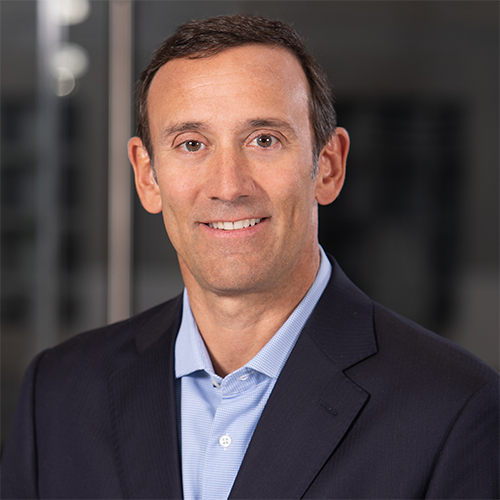 Chris DeJohn
Head of Americas Sales
Chris leads the Radisys' Americas Sales organization and brings more than 20 years of technology experience and strong leadership in selling systems, solutions and services to Communication Service Providers and enterprises. He has served in a variety of successful roles throughout his career including sales, sales management , partnership management and business development. He joined Radisys in 2016, most recently from Sonus Networks. Chris holds a bachelor's degree in International Relations/Business from Rollins College.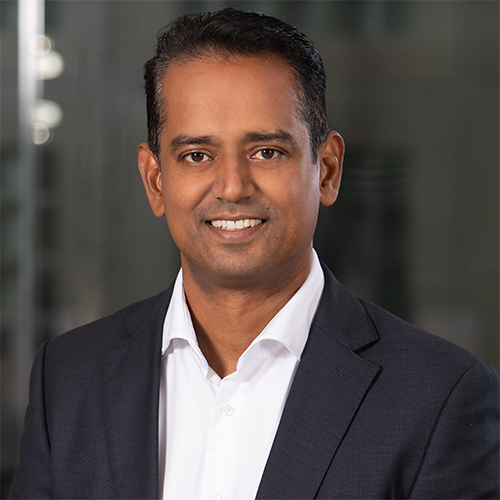 Aniel Jhingoeri
HEAD OF EMEA SALES & INTERIM HEAD OF EMBEDDED PLATFORMS AND DEVICES BUSINESS
Aniel Jhingoeri is responsible for Sales in the EMEA, China and Japan region for Radisys. He joined Radisys in 2003 and held a number of global account and sales management roles during his tenure. He has been closely involved in winning several of Radisys' major accounts and has been the driving force in building, transforming and developing the EMEA and Asia sales organization. Aniel brings over 24 years of strong international sales management and consultative selling experience across different market segments and technology areas. Over these years he has built a strong track record of growing major global accounts, developing and leading international Sales organizations to achieve long-term sustainable, revenue growth. Aniel holds a Bachelor of Science in Electrical Engineering and Business Management from the University of Eindhoven in the Netherlands.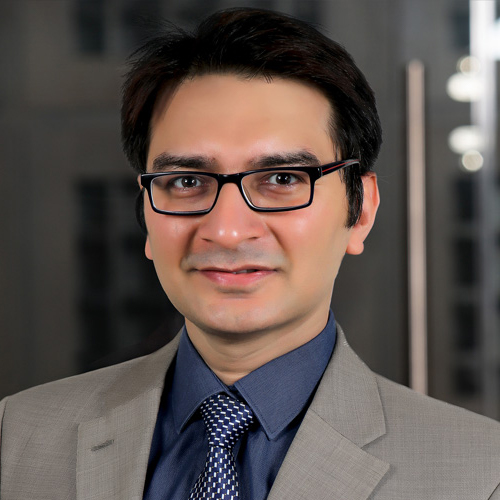 Manu Kapoor
Head of APAC Sales
Manu leads the Sales and Business Development activities for Radisys' APAC region. He brings over 15 years of experience in business development, relationship management and account management in South East Asia, the Middle East and India. He joined Radisys as Head of Sales – India in 2016 and has progressed to managing sales for the entire APAC region. Prior to joining Radisys, Manu gained experience at a variety of telecom companies, including Nokia, Tekelec and Siemens. Manu holds an MBA degree in Sales.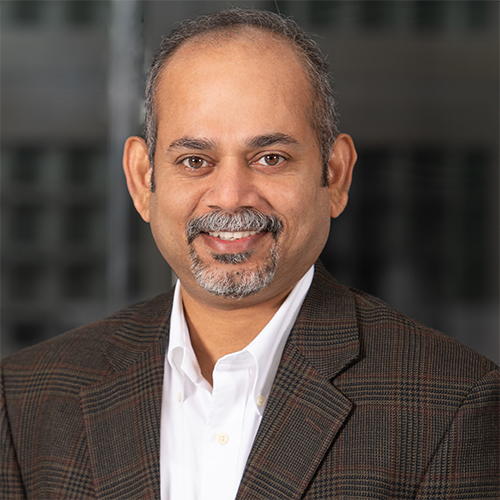 Arun Balasubramanian
Head of Network Services Business
Arun is a seasoned telecom executive with over 26 years of experience in technology development, sales, marketing and business development.  He has a strong background in wireless networks, wireless devices, wireline networks and OSS/BSS systems. Arun has international experience leading businesses in India, US, Israel and France. Before joining Radisys, Arun was responsible for steering Tech Mahindra's growth in the emerging technologies of SDN & NFV and headed Strategy, Solutions & Marketing for the network integration services with Telecom operators globally.  In addition, he also was responsible for the relationship and 360 degree growth with the telecom technology ecosystem globally. In his current role at Radisys, Arun is responsible for establishing & growing the Digital Network Services business and helping global telecom operators achieve digital transformation and become true digital telcos.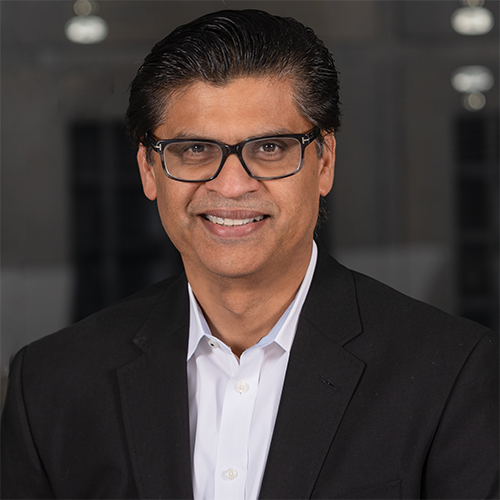 Harris Razak
Head of Broadband Access Business & Interim Head of Americas Sales
Harris Razak is the Head of Broadband Access Business and Interim Head of Americas Sales.  Throughout his career Harris amassed extensive sales and operations experience having worked with several companies in the telecom industry, including Siemens, Ericsson and Adtran.  Prior to joining Radisys, Harris served as Head of Sales-Americas at Adtran. Prior to that, he spent over 17 years at Ericsson, where he managed the overall business with major Tier 1 customers of Ericsson namely AT&T and Verizon. Additionally, he served as Vice President and General Manager, Global Alliance and Partnerships.  His expertise lies in sales management, business development, profit and loss management, and senior business leadership. Harris holds a BA in Business Administration and Computer Science from Goshen College and an MBA in Corporate Finance from The University of Dallas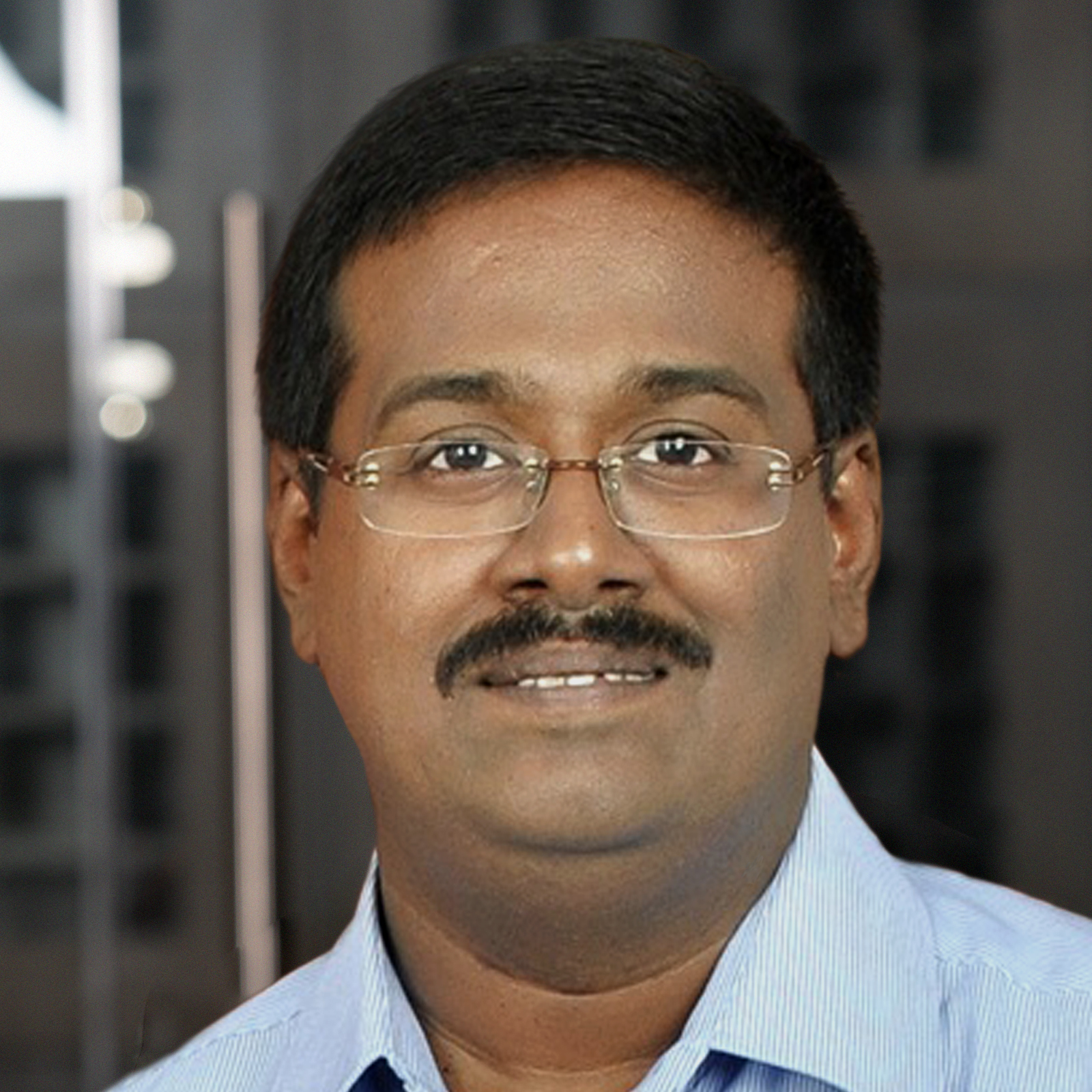 Ganesh Shenbagaraman
Head of Integrated Products and Ecosystems
Ganesh heads Radisys' integrated solutions across wireless, wireline and media processing domains. Named in 2020 as the recipient of the Small Cell Forum Chair's Award, he leads 4G and 5G wireless product development, drives collaboration with industry partners and performs key leadership roles in 5G standardization and Open RAN ecosystem partnerships at Radisys. He also represents Radisys in industry forums such as the O-RAN Alliance, Small Cell Forum and TIP. Prior to joining Radisys, Ganesh held management and engineering roles at Continuous Computing and Infosys. Ganesh holds an M.E, Control Systems, from the PSG College of Technology and a bachelor's degree in Electrical and Electronics Engineering from the Government College of Engineering, Tirunelveli.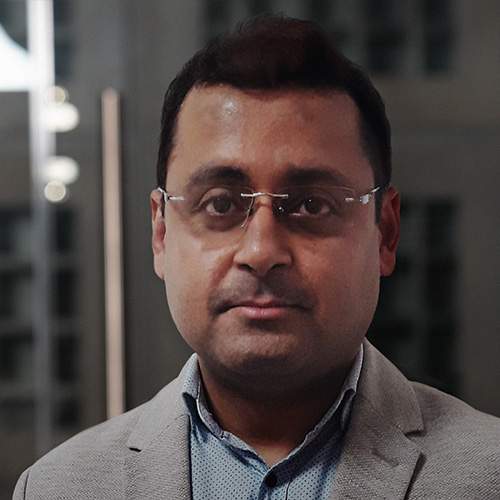 Munish Chhabra
Head of Mobility Software and Services Business
Munish Chhabra serves as Head of Mobility Software and Services Business at Radisys and is responsible for the software stacks licensing business as well as all custom development services. An Engineer at heart, he has over 20 years of experience at Hughes/Flextronics/Aricent/Altran where he grew the Software business in engineering, product management and business development/sales. Munish helped expand Aricent/Altran's software portfolio across Wireless, Networking, Cloud and Automotive Segments across the globe. Most recently, as a Vice President and Service Line Leader at Aricent/Altran, he led their Software Frameworks Business Unit. Munish has a Bachelor of Technology, Computer Science from the National Institute of Technology, Kurukshetra.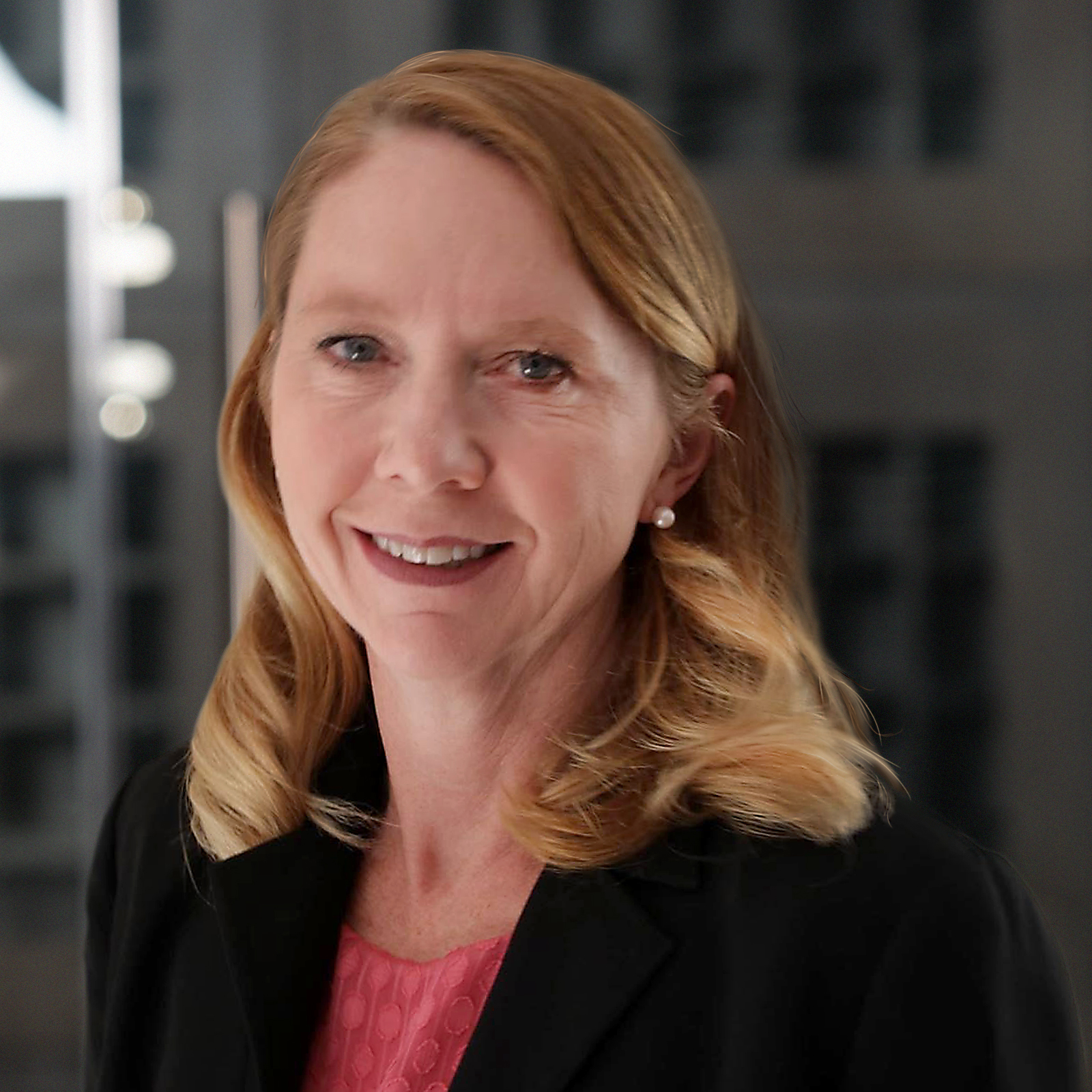 Janella Bennett
Head of People and Culture
Janella Bennett serves as Head of People and Culture at Radisys, where she is responsible for global HR operations and leading initiatives for people, leadership and culture. Janella has been a trusted leader since she joined Radisys through the Continuous Computing acquisition in 2011 after having been with the company since June 2001. Janella has more than 20 years experience in the high tech industry, specializing in HR operations and change management. She holds a Bachelor of Arts from the University of California, Riverside.