8am Pacific, 11am Eastern, 3pm CET
Join Radisys for a 4-part series of interactive and thought-provoking webinars featuring expert members of our CTO Office and Product Line Management teams as they take a deep dive into the challenges and trade-offs when implementing LTE network infrastructure.
Webinar 4: End-to-End QoS in LTE


Not all mobile network packets are equal in terms of how critical timely delivery is to the user experience or Quality of Service (QoS). With the air interface a scarce resource, it is vital for all users of mobile devices that the available spectrum is used to maximum effect.
To this end, it is important that operators are able to determine how packet streams should be prioritized. To apply suitable rules the purpose of each packet stream needs to be understood and this requires the services of a Deep Packet Inspection (DPI) platform. Having determined the required delivery characteristics of a packet stream the platform will need to call upon the services of a Traffic Management (TM) module to offload the compute-intensive task of scheduling packet delivery. This presentation will consider the latest innovations in both DPI & TM solutions.
Topics covered
Use of Radisys FlowEngine to provide a framework for detecting, characterizing and applying policies to diverse packet flows
Introduction to key technology partners with DPI based packet characterization solutions
Overview of the new Radisys Traffic Management offload module
About the Presenters…
Dikshit Sawhney, Program Manager
As a Software Architect, Dikshit focuses on the protocol software for telecom systems with special focus on GSM / 3G / LTE networks. He is primarily responsible for reviewing customer requirements and creating solutions proposals for SS7, VoIP/IMS, or Wireless network elements.
James Radley, Chief Architect
James specializes in network technologies including the use of switches and packet processors. James is a customer-facing architect and is well placed to articulate how Radisys technology can be employed to address the real world challenges that our customers face.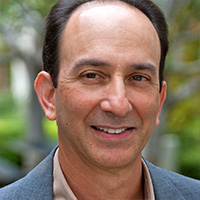 Larry Greenstein, Sr. Product Line Manager
Larry Greenstein is senior product line manager for the Trillium WCDMA and LTE software products at Radisys. These products include small cell protocol layers and complete application layer solutions.