A Successful MWC Showcases Radisys' Transformation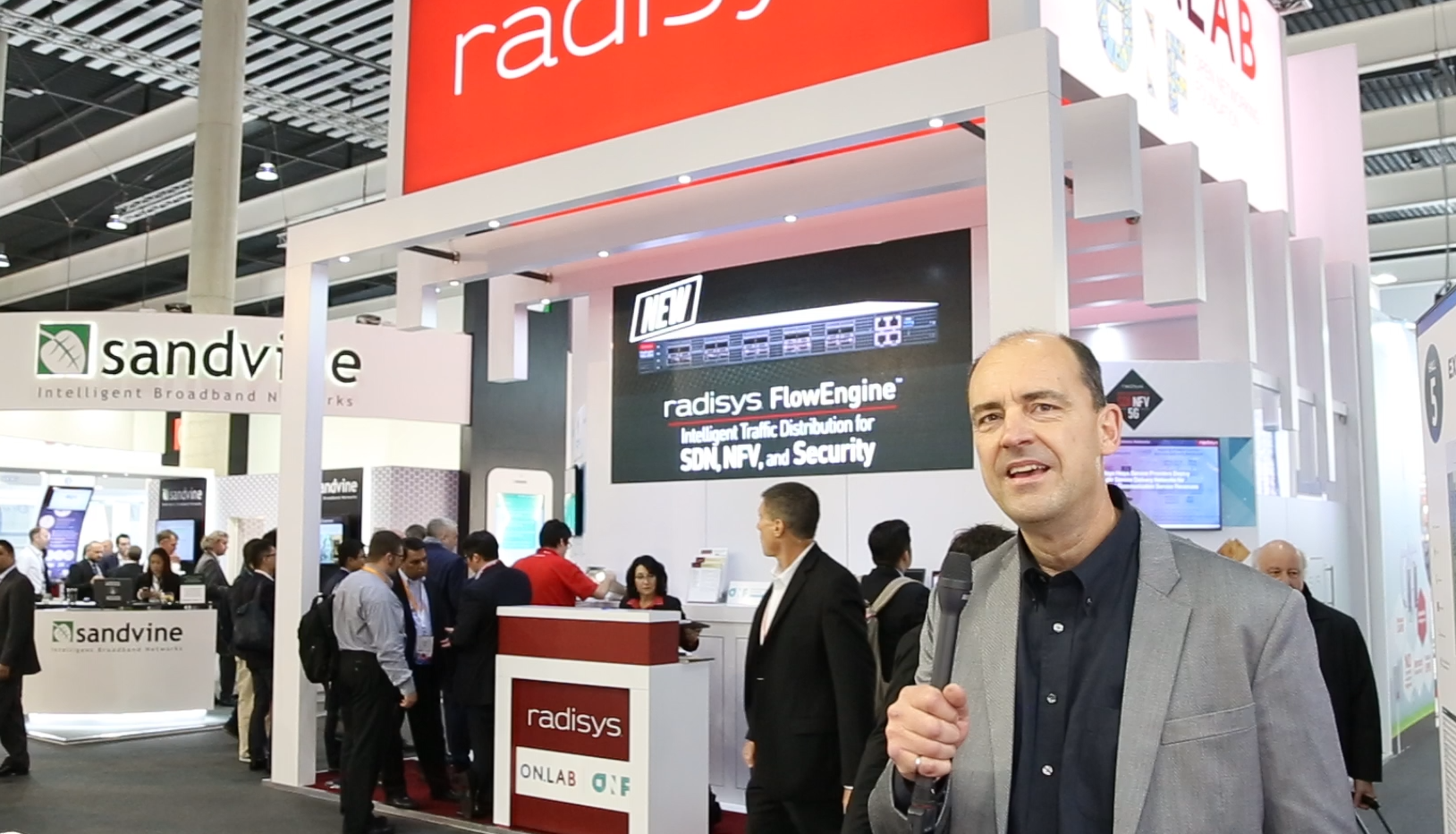 Mobile World Congress 2017 was a key milestone for Radisys – providing an opportunity to showcase the culmination of our company transformation from our history in embedded telecom products to our future as a leader in open solutions for SDN, NFV and 5G. During MWC, Light Reading spoke with our president and CEO, Brian Bronson, about this transformation and how Radisys is helping communications service providers deploy agile open service delivery networks to accelerate their 5G service rollouts and revenues.
At this year's event, we also collaborated with ON.Lab/ONF in our shared booth, working together to demonstrate how the open CORD project and M-CORD open reference solution are changing how communications service providers are building their networks. M-CORD provides the blueprint for the mobile networks of the future built with open source software and hardware. We showcased live demonstrations of M-CORD, through five use cases that attracted significant attention from the operator community that came by to see the demos. These demos ran on a 6U rack of open commodity servers, as well as our OCP-inspired Radisys DCEngine 16U system, highlighting the flexibility to rapidly deploy the M-CORD open source reference solution on commodity servers for early trials, with the ability to quickly ramp up and scale with OCP-based platforms designed for telco data center requirements.
I've been attending MWC for many years now and can say with certainty that this was by far the busiest show ever for Radisys. Our booth was often overflowing with attendees wanting to see the demos and our onsite team members were booked solid with existing and prospective customer meetings. This flurry of activity has opened new doors for Radisys as we continue to expand our leadership in CORD and deliver a turnkey M-CORD solution to the industry that can be deployed in the field.
During the show, attendees also showed a keen interest in our new FlowEngine TDE-2000, an advanced high-performance carrier-grade open network switch, with unique packet flow classification and security features designed to accelerate and scale SDN, NFV, 5G and IoT service introductions, while reducing CapEx and OpEx.
All of this points to a single truth – the drive toward open virtualized networks is real and it is now. I anticipate that we'll see M-CORD lab trials by end of 2017 with field deployments following in 2018. However, some of the pieces are still coming together. During the show, multiple large service providers talked about their orchestration and software platforms, and we anticipate that there will be technology consolidation over the next few years as platform options shake out. Radisys will continue to meet service provider requirements for this new paradigm by being a flexible and agile DevOps partner that provides open solutions combined with custom integration expertise to accelerate SDN and NFV deployments.
To learn more about our open solutions, contact us at open@radisys.com.