Radisys - The Year in Review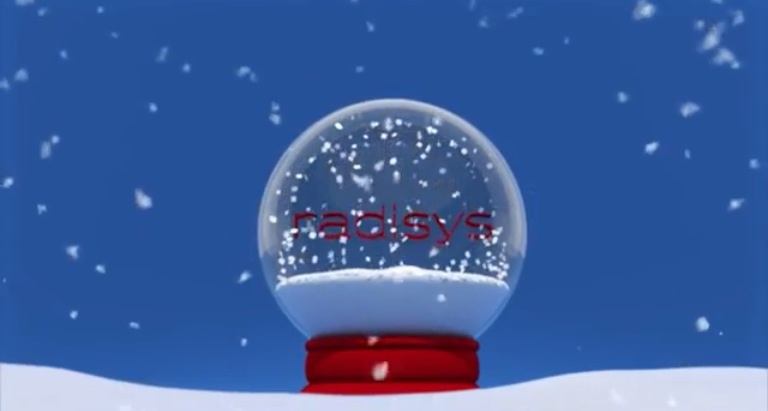 As 2016 comes to a close, I'm proud of the tremendous strides that Radisys took this year to help communications service providers solve the complex challenges of next-generation networks. During the year we embraced the industry transition to open source hardware and software, launched game-changing products that are a first in the industry, and strengthened our Professional Services offering.
Doubling Down on Open Source Software and Hardware
Communications service providers are rapidly transitioning their networks to virtualized architectures built on open hardware and that leverage open source software. Radisys engaged with leading open source projects and is a key system integrator for the open CORD (Central Office Re-architected as a Datacenter) project and became a Silver Sponsor of the Open Compute Project.
We made the strategic decision to contribute our Evolved Packet Core (EPC) software as open source code for the M-CORD (Mobile-CORD) project. Our open source EPC will serve as one of the critical components required to enable 5G architecture for service providers. We're committed to helping service providers build out their 5G networks of the future.
 We also were pleased to announce that our contribution of an open hardware specification – CG-OpenRack-19 – was named OCP-ACCEPTED™ by the Open Compute Project (OCP). CG-OpenRack-19 is a scalable carrier-grade rack level system that integrates high performance compute, storage and networking in a standard rack. We worked closely with service providers and the vendor community within OCP to contribute the spec and enable a truly multi-vendor ecosystem that can bring open rack concepts and benefits into service provider networks.
Delivering Product Firsts
Two key products that we delivered to our customers this year are DCEngine and the MediaEngine Transcode Resource Function (TRF).
DCEngine is a hyperscale data center infrastructure solution – and is the first product to be based on the CG-OpenRack-19 specification. It transforms communications service providers' Central Offices into virtualized data centers. DCEngine provides a multi-rack level network functions virtualization (NFVi) and container-based infrastructure for hosting thousands of virtualized network functions (VNFs) and applications under open software-defined networking control. We're already shipping DCEngine into one of the world's largest service providers, and have deployed more than 150 DCEngine racks in multiple next-gen NFV and SDN data centers. The trajectory will only continue to grow in 2017.
In September, we launched our MediaEngine Transcode Resource Function (TRF), to provide communications service providers with a new, more cost effective way to deploy transcoding, while accelerating their transition to software-centric networks. The TRF decouples transcoding from legacy network elements, and thereby extends the life of legacy equipment and future-proofs the network architecture. It's been shown to deliver up to 60% CapEx and OpEx savings as well. Just like with our Media Resource Function, we offer the TRF as a virtualized TRF (vTRF) or as a purpose-built TRF-12000 DSP optimized platform so that we can provide our customers with flexible deployment and scalability options.
Focusing on Service
As communications service providers shift from proprietary platforms to next-gen platforms built with open source technologies, they are looking to system integrators to ensure interoperability of components. This is where Radisys' history of high-performance telecom platform expertise, combined with our 25-plus years of experience providing telecom professional services, comes into play. In 2017, Radisys will continue to focus on delivering Professional Services and custom development services to our customers to enable the delivery of open solutions for SDN, NFV and 5G services.
Looking Ahead: Mobile World Congress 2017
In 2017, we'll continue to focus on delivering open hardware and software solutions to the industry, and we'll be announcing some exciting products and partnerships leading up to MWC in Barcelona. We'll be in our customary booth in Hall 5, Booth 5I61. If you'd like to meet with our team at MWC, contact sales@radisys.com. Or to stay apprised of our latest news and offerings, you can subscribe to our newsletter here: http://www.radisys.com/subscription-center
Wishing you a happy holiday season and all the best for next year.