Radisys' Solutions Ripe for IoT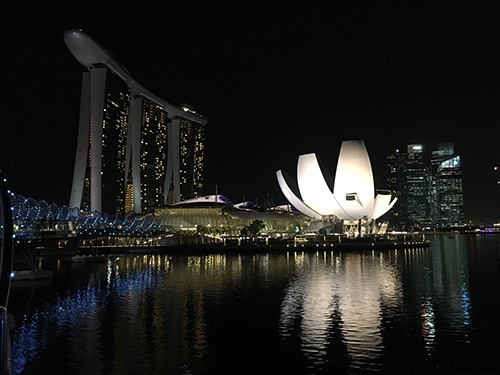 The Internet of Things is rapidly moving from a hot technology buzzword to a mainstream technology. This was a key takeaway for me from my discussions and observations from CommunicAsia in Singapore last week where I presented and met with many attendees at our booth.
The Ericsson Mobility Report published on June 1 forecasts that IoT will overtake mobile phones as the largest category of connected devices by 2018. In addition, by 2021 there will be 28 billion connected devices, with close to 16 billion being IoT devices. That's a lot of devices that will need wireless connectivity. It started me thinking about how Radisys' products are not just relevant, but are critical to achieving this transition of IoT from a future tech to mainstream connected devices today.
However, while these devices will need wireless connectivity, my expectation is that they will have significantly different connectivity requirements than the connectivity drivers for 4G/LTE that we have today. LTE networks are designed to provide mobile broadband connectivity to the masses and meet subscriber demand for high bandwidth content such as mobile video. Video streaming, and increasingly interactive video services supported by MediaEngine today, require extremely high wireless bit rates. In contrast, many IoT devices and applications will require the sharing of short bursts of control, signaling or telematics data between the connected device and the cloud. In addition, many IoT applications may have more stringent requirements for reliability, delay or jitter.
Radisys' solutions are ripe for this IoT market. Our core product lines are already either designed for these changing requirements or our product roadmaps are set to address them.
Our CellEngine small cell software is a prime example of a solution that can support the wireless connectivity needs of IoT. Today, our software supports LTE-Advanced features – in particular carrier aggregation – that supports deploying LTE services in unlicensed spectrum. We're also evolving CellEngine to support Narrowband IoT (NB-IoT). Both IoT and 5G will require small cells that can support more and more connections. Our small cell software can support connections for both IoT and 5G, whether they require high bandwidth for a video call, or have requirements for low latency and high reliability essential for IoT.
I also see IoT spurring innovation in new services. Service providers will need in place infrastructure that can support the accelerated deployment of new services, and then roll out improved services rapidly as needed. Network Functions Virtualization (NFV) is the only way this level of innovation is even possible. Our DCEngine platform is also ripe for IoT, delivering scalable NFV infrastructure.
Finally, I see products like our FlowEngine intelligent traffic distribution system as essential to make sense of the explosion of traffic on the network from IoT. As I mentioned earlier, IoT may reduce the average connection speed requirements, but it will definitely increase the number of packet flows into the network. FlowEngine can rapidly classify each new IoT flow and then determine which virtualized function will be required to process that flow. It's already a challenge to classify mobile voice, video and Internet traffic. When you add in smart power sensors, security cameras, connected cars, telematics, health monitoring devices and whatever else we haven't even thought of yet – then traffic distribution under programmatic control becomes even more important.
I'm excited about the new opportunities that Radisys will be able to enable now and in the future as IoT comes to the fore. Watch this site for more information on how Radisys' solutions can support the IoT connectivity requirements of today and tomorrow.