Radisys leads the conversation on the future of wireless, and is in the news!

With MWC in our rear view mirror, I wanted to take a moment to share some of the great coverage we secured leading up to and during the show itself. With over 175 wireless infrastructure customer wins, four new product launches and many great announcements (some in conjunction with our ecosystem partners) it's no wonder I have many articles and videos to choose from.
The theme of this year's show was "Redefining Mobile." When discussing market drivers in the wireless space, who would be better to speak to than operators themselves? In Q1 of this year we worked with Monica Paolini of Senza Fili to poll operators about the disruptive wireless technologies that are changing the landscape of mobile. We therefore came to MWC armed with first-hand knowledge of what this key group of influencers sees as the future of wireless. The result was not only great coverage, but the kick-start to crucial discussions with our customers.
But the conversation shouldn't end with the close of MWC. Once you've made your way through the coverage below (and within our online press room) I encourage you to reach out to our amazing team of experts to discuss the future of your wireless infrastructure solutions.
Conversational Video — LTE's Killer App, by Manish Singh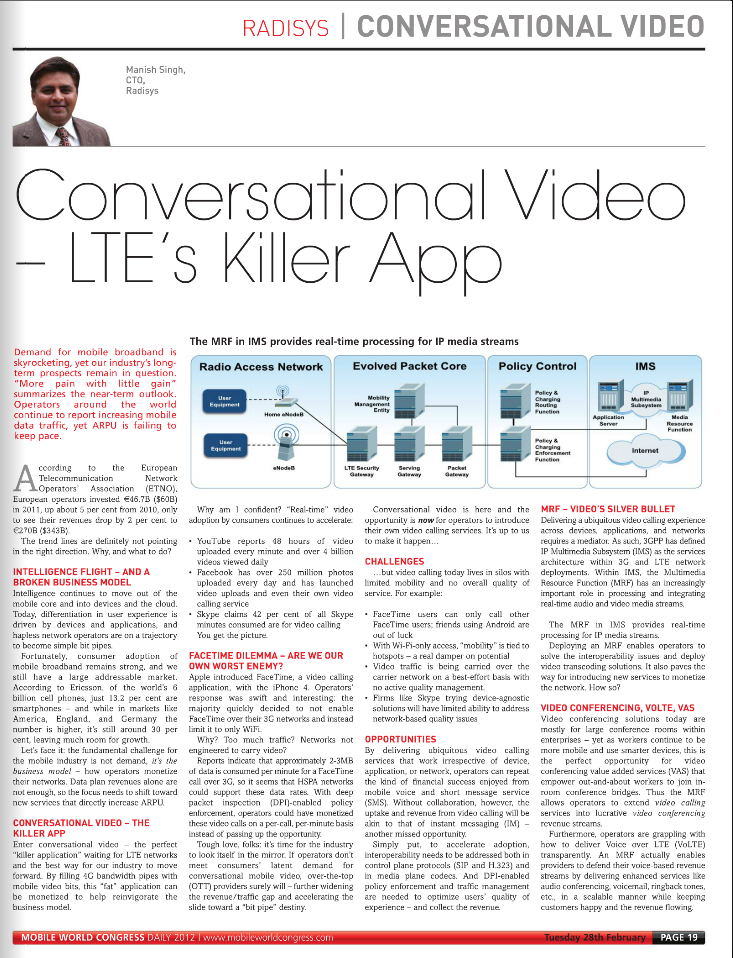 The Hitchhiker's Guide to HetNets, by Todd Mersch