Radisys Answers Providers' Call for Prepaid Calling Card Solutions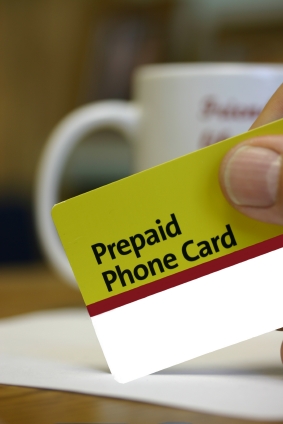 Using a cell phone with U.S-based service while visiting Japan can mean a big bill for the user; giving good reason for the proliferation of prepaid and postpaid calling cards. Although these calling cards originally offered high margins and increased cash flow for service providers, the dropping international call rates and consumer demand for new technologies, has dampened the increasing margins and left providers looking for ways to diversify their offerings. As is the case in most business, service providers want to provide more services, faster and at lower costs. The key is having the right equipment.
As margins on prepaid cards have shrunk due to erosion from wireless competition and other factors, the capital investments have became more difficult for service providers. Providers are brainstorming new ways to deliver the services consumer want while increasing their own profit margins. There are entire publications devoted to covering this prepaid industry (The Prepaid Press) and industry-wide conferences such as the Prepaid Press Expo where industry participants from around the world come to discover, build upon and promote new ideas and solutions.
One such solution being exhibited at the Prepaid Press Expo, Aug. 24-26 in Las Vegas, is the Radisys SIPware Prepaid and Post Paid Services solution, a turnkey solution for delivering cost-effective feature-rich calling services.
The Radisys SIPware Prepaid and Postpaid calling card solution can be readily deployed network–wide using SIP-enabled media gateways or session border controllers in VoIP or IMS-enabled networks. SIPware Prepaid and Post Paid offers service providers a complete, off-the-shelf solution for delivering profitable calling services, supporting a wide variety of call models —with or without a card —rapidly and cost-effectively.
Radisys offers a complete solution for prepaid card services, including the telephony service logic (IVR), web–based subscriber creation and account management, database PIN number creation and authentication and customer data and billing and reporting features. Radisys also offers the SIPkit Prepaid System, an all-in-one hardware and software solution for deploying its SIP-based prepaid application, further providing a competitive edge in the calling card market. SIPware comes pre–integrated with RapidFLEX Service Delivery Platform and Media Servers, allowing service providers to introduce new revenue–generating services, fast.
It looks like the seemingly never-ending search for more services, in less time and at cheaper infrastructure and operation costs has finally been put to rest. Come check out the Radisys calling card solution at Booth #301 at The Prepaid Press Expo 2010 on August 24-26, Caesar's Palace, Las Vegas.