Radisys and Heavy Reading Talk in-Depth about LTE over Unlicensed Spectrum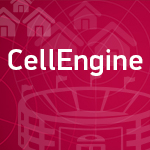 LTE over unlicensed spectrum is more than just the flavor of the month—the long-term possibilities are enticing for everyone from mobile operators to cable providers and other vendors. Radisys recently hosted a webinar with Heavy Reading, "Unlimited Potential – Exploring LTE Over Unlicensed Spectrum," during which analyst Gabriel Brown and I examined the opportunities and challenges as traditional LTE moves to unlicensed options.
The webinar provided a high level run down of the benefits and challenges of each option:
 LTE-U is first to deploy, and its specifications are determined by the LTE-U Forum. This option requires a licensed anchor and uses a "time sharing" mechanism which is controversial among Wi-Fi companies as they are concerned with possible interference issues due to the limited playing field.
LTE-LAA (License Assisted Access) employs a "Listen-Before-Talk" (LBT) approach and is already seeing a great deal of international support.
LWA (LTE + Wi-Fi Link Aggregation) is the preferred option within the Wi-Fi community as it is not LTE "over-the-air." But it does require carrier Wi-Fi and gateway.
MulteFire is the newcomer to the field with several potential benefits as it is a standalone option, deployed in much the same way as Wi-Fi. It doesn't require a licensed anchor or SIM, and operates in the uplink, making it an attractive option for operators across systems, including Wi-Fi.
 During the webinar, an attendee opinion poll asked "Which of the unlicensed LTE technologies will be most widely deployed in the next few years?"
 The results were telling; the audience believes that LTE-LAA will take the lead with LWA showing as a solid secondary option. There was some interest in MulteFire and lastly LTE-U, but according to the group, LTE-U will likely take a backseat as the technology continues to develop and new options become more robust.
 Though it has its challenges, LTE-U is still an easy choice for LTE carriers as it gives a new tool to aggregate more spectrum and deliver a better user experience in the end. Deployed via small cells, it leverages the 5GHz unlicensed band and enhances the role of small cells in network densification.
 LTE-LAA is considered "phase 2" of LTE-U and introduces a standards-based approach. It is also well-suited for small cells, improving indoor data speeds with low power scenarios and a high frequency combination. Its biggest challenge is fair sharing with Wi-Fi devices using the unlicensed spectrum. However, both support LBT in support of fair coexistence.  
 MulteFire has emerged strongly. Like LTE-LAA, MulteFire also employs LBT techniques for fair co-existence with Wi-Fi. It provides the operator and end user with the best of both worlds by enabling the "ease of use" of Wi-Fi with LTE-like performance, allowing for easier innovation without the need to bid for expensive spectrum. This ability to operate solely in unlicensed spectrum brings these advantages to new communities that need a lower cost of entry, such as the public sector.
Bringing in small cells to leverage the unlicensed spectrum enables a neutral host concept, with low power, small radius coverage, and multi-host access points –primarily LTE and Wi-Fi today. Radisys' CellEngine TOTALeNobeB software enables an integrated small cell access point solution and supports Radio Resource Management (RRM) and Self Organizing Networks (SON) techniques, essential for LTE over unlicensed scenarios. Small cells with LTE unlicensed support will play a key role in the evolving network architecture and are a key component of network densification becoming a reality.
 If you missed our discussion, you can download the archived webinar here. Or to learn more, please download our new white paper, "Deploying LTE over Unlicensed Spectrum."