New Carrier-grade Network Appliance Platform!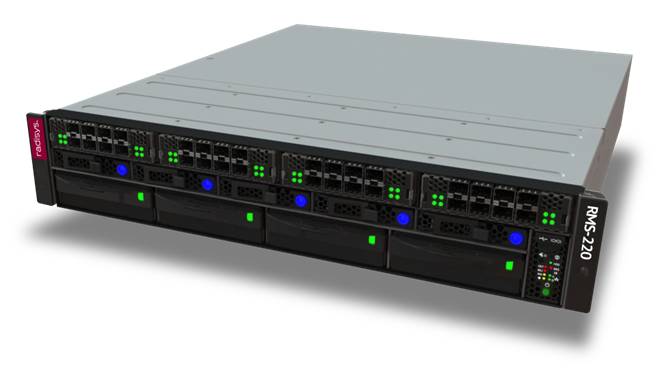 Our telecom solution portfolio is continuously evolving, and this time we've created another awesome product for DPI and networking applications. We just announced a new carrier-grade network appliance platform, the RMS-220. Let's start with what "problem" it solves:  Today's operators as they face down the incredible challenge of optimizing bandwidth while also monetizing their network. Any doubts? Check out this Heavy Reading article.
Little wonder that DPI-based and network-monitoring applications such as policy enforcement, lawful intercept, security, and network probes are gaining so much momentum! They help network operators reduce cost/bit AND increase ARPU!! It's a great opportunity for TEMS! But how do you deliver these apps on platforms that scale from 10-40G+? Easy:  Carrier Grade Servers for low-mid density and ATCA for mid-high density!
But here's another problem:  These are I/O centric applications. For servers, I/O must be easily configurable and serviceable (must NOT require de-racking).  They must be carrier-grade and must have hotswap capabilities for storage, fans, power supplies. They must allow co-processors to augment performance for specific functions. How do you pack all these capabilities in a short-depth server that fits the Telco racks? The RMS-220!! The most flexible and serviceable, high performance Intel based Network Appliance Platform!
Check it out!! You can thank me later. 
Want more info? Read the full release today!