Mobile Video – Turning Demand Into Dollars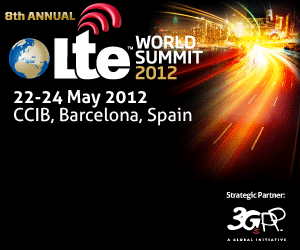 Much of the talk from the first day of the Informa LTE World Summit has been about how to make money from LTE. Perhaps that shouldn't be a surprise given the macro-economic climate.
The Vodafone Spain CTO was the most forthright today in discussing generating the essential ROI to justify the move to LTE. He highlighted the need for complete network sharing, and we might see more and more operators in the region take this stand point.
Cost saving strategies aside, all of the operators at the event acknowledge that demand for data services is still growing at a rapid rate, driving the need for LTE. And voice and SMS revenues are being eroded, so there's an even greater imperative to monetize data.
Turning the data demand into real data revenue is the challenge they face.
And video is the application that can help operators overcome that challenge. Subscriber demand for mobile video in all its forms is well documented, but operators need a clear strategy for turning video into dollars.
Network vs. Services
Here, it's necessary and convenient to acknowledge two broad, clearly delineated, strategies for making money from video:
Being the most efficient network
Providing the best services
The first of these requires an operator to invest in an LTE strategy with a focus on cost efficiency – creating the lowest cost-per-bit possible. DPI allows operators to count packets and drive revenues from volume. A strong partnership approach is also essential here. Take Telus, for instance, that has begun marketing their support for mobile video calling over Skype.
The second of these strategies sees operators using their LTE networks to deliver their own services – video calling, video conferencing and video VAS. This requires operators leveraging the fundamental capabilities of the network, and their vast experience in service delivery (voice and messaging) to make video ubiquitous.  The current approach to video has created silos – FaceTime and Skype – but operator services can bypass these ecosystems to reach a far greater audience.
One thing is for certain in this, the operators can learn from the likes of Apple and Skype – selling video (and LTE) is not about promoting the technology, it's about showing the experience.
Of course, there may well be overlap of strategies as operators attempt to achieve both a low cost network with strong partnerships, and a healthy portfolio of managed services. This is the optimum way to approach data monetization, but that's no small task.
So can operators drive revenue from LTE networks? And what's the strategy they need to employ to make it work?