Kudos to our T-Series Telecom Cloud Platform – an American Technology Award Finalist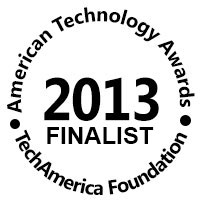 I'm pleased to share that our T-Series platform has been named an American Technology Award finalist in Telecommunications by the TechAmerica Foundation. Being named a finalist for this prestigious award is already a big win for our team of wireless infrastructure experts who developed the T-Series platform to transform networks and help maximize opportunities delivered by the telecom cloud.
"Each year, the caliber of nominations for the American Technology Awards increases. This is a true testament to the technology industry and our power for transforming the world around us," said Shawn Osborne, the TechAmerica Foundation Chairman.
Our T-Series platform enables operators to utilize Network Functions Virtualization and Software-Defined Networking with their applications to take advantage of the benefits offered by cloud technology – namely, economies of scale, cost effectiveness, scalability and lower CAPEX and OPEX. However, it also meets the telecom industry's demanding requirements for five-nines availability, low latency and NEBS regulatory requirements.
The T-Series platform has been deployed and is carrying live traffic in wireless networks around the world. We're excited to enable operators to leverage our platform as they seek to transform their networks and generate new revenue sources through the power of virtualization.
The winners will be announced at the Technology and Government gala dinner, to be held at the Ronald Reagan Building in Washington, D.C., June 20, 2013.