Introducing Trillium TOTALeNodeB!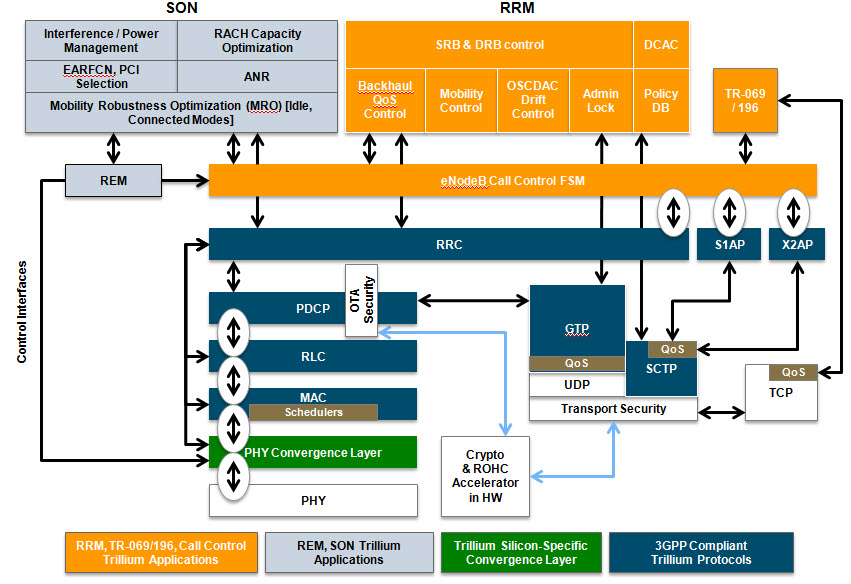 What would you say if I told you a Radisys software solution could cut the development time of your LTE small cell solution in half? Don't worry, this isn't going to be an infomercial. But, I hope I have your attention because our latest addition to the Trillium family does just that.
Let me tell you a little bit about the new Trillium TOTALeNodeB.
TOTALeNodeB is a complete and integrated software offering for the development of small cells and we designed it specifically with our customers' needs in mind.
Operators can't just ignore data traffic growth as they transition their networks from 3G to LTE. That means they need quick and cost-effective solutions from their equipment manufacturers in the short term, typically in the form of small cells to supplement LTE coverage and help manage network capacity.
So, why pick the TOTALeNodeB for your small cell solution?
First, the solution provides future proofing. With the TOTALeNodeB TEMs have a complete, integrated LTE eNodeB that is portable across the leading SoC platforms, enabling you to leverage the SoC platform that is the best fit for your target market.
Second, TOTALeNodeB provides flexibility. TEMs need to comply with operators' specific requirements, and TOTALeNodeB is provided as source code so you can customize and enhance the product to meet your customer's needs.
But wait, there's more! TOTALeNodeB reduces time-to-market and financial risk. Radisys experts can customize the software for you, helping you meet your mobile operator's specifications faster. Our experts also provide interoperability testing, technical support during the rollout, and ongoing maintenance to ensure the integrated solution works with the operator's network properly.
In addition to the datasheet (I link to it at the top of this blog), there are a few great customer perspectives in the TOTAL eNodeB press release as well.
I encourage you to reach out to the experts here at Radisys as you consider the options for your next LTE small cell solution.