#Intel #XeonScalable Scales New Heights for CSPs' Data Center Transformations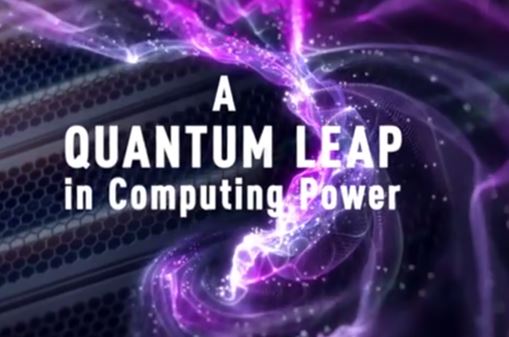 Yesterday Intel® launched its new Xeon® Scalable platform with a big launch event that included keynotes, a partner showcase and more. At Radisys, we've been working with Intel behind the scenes to add the new Xeon processors to our DCEngine, but I wanted to hear what Intel's top execs would share about this completely re-architected processor designed for the cloud and delivering the largest performance improvement in a decade.
Navin Shenoy, Executive VP and GM for the Data Center Group at Intel, shared how Intel designed its Xeon Scalable platform for three "megatrends" responsible for opportunities and growth: Cloud, AI and Analytics, and 5G. These trends require increasingly capable infrastructure, and Shenoy honed in on how the power of technology is driving complete industry transformations in the cloud era today.
This massive industry transformation is exactly what we are seeing from our communications service provider (CSP) customers as they transform their networks, moving away from vendor-locked proprietary solutions to open source components to support the megatrends. The Xeon Scalable platform is helping CSPs undergo this transformation, and a key highlight from the event for me was seeing AT&T's John Donovan join Shenoy on the stage to share his experience with the new Xeon Scalable processors that AT&T has been sampling since March. Donavan shared how it would have been unthinkable a year ago that they could take Intel's latest technology and get it into production in just weeks. And since deployment, they have already seen a 30% performance improvement which translates to 25% reduction in TCO. Our own DCEngine with Xeon Scalable platform also delivers significant improvements in Total Cost of Ownership by reducing the real estate footprint by 55%, which can result in up to 35% cost savings over three years.
While the numbers are impressive, Donavan stated that it's the progress they've made in being able to do more things faster as a result of the program that has made a real difference in their evolution to "Network 3.0." He highlighted that it's not just AT&T on this road to transformation, but that SDN has become a global phenomenon for CSPs as it enables the industry to evolve at a more rapid pace and has fostered an ecosystem of innovation. He shared that 55% of global wireless subscribers have signed on to ONAP, and that AT&T has seen a real windfall in how fast they've been able to accelerate the technology. AT&T's drive toward SDN and software-centric networks is all about doing more with greater efficiency while giving control to their customers, transforming how these customers consume the products that they offer.
Donovan also spoke about how 5G is a game changer – not just delivering more economical use of spectrum like previous generations, but by bringing compute to the edge of the network and connecting everything that can be connected. At Radisys, we see this shift to 5G as a driving force behind our CSP customers push to transform their Central Offices into virtualized telco data centers that can accelerate service innovation. 5G networks must be agile, scalable and have the performance to handle an immense amount of workloads and new applications such as AR/VR, artificial intelligence, driverless cars and more.
By integrating the Xeon Scalable platform into our OCP-based DCEngine hyperscale data center solution, we're providing CSPs with massive compute and storage along with advanced analytics to power these new digital experiences enabled by 5G. The combined offering enables a true SDN/NFV network with massive power and flexible configuration that scales, meeting CSPs' requirements for performance, security and agility.
 It was an exciting launch event and we are pleased to partner with Intel to launch our DCEngine with the new Xeon Scalable platform. We're excited about the opportunities this brings to help our customers accelerate their network transformations. Check out our new video and white paper to learn more.