Heavy Reading survey ranks Radisys as #1 ATCA vendor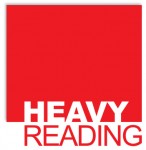 Last week Heavy Reading published the report COTS & ATCA: 2014 User Survey and we were pleased to see that it named Radisys as the leading ATCA supplier for blades and system integration.
The report analyzed the use of COTS platforms by telecom equipment manufacturers, with a focus on ATCA, based on the results of an exclusive worldwide survey of engineers, designers, product managers and sales/marketing personnel that work for telecom and networking system equipment manufacturers and suppliers. These survey respondents indicated that ATCA is being used from the access edge to the core of the network, and for IMS for VoLTE.
Our telecom cloud-ready T-Series ATCA platforms deliver the high-performance, long-life and five nines reliability essential to the telecom industry. We've also preconfigured them with key enablers necessary for SDN and NFV deployment, including the latest Intel long-life processors and high-throughput data plane load balancers, accelerating mobile operators' telecom cloud deployments.
It's extremely validating to receive this type of concrete feedback from an industry survey as we continue to maintain our position as a market leader.