Hardware MRF in the Cloud? Zoom deploys fault-resilient MPX-12000 to deliver cloud video conferencing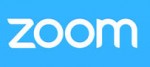 While a number of Radisys customers have our MPX-12000 MRF in trials or production deployments, it is always exciting to publically announce our first customer, Zoom. Over the last two years, we've seen the MPX-12000 continue to gain traction with our customer base in VoLTE, conferencing and multimedia transoding solutions.
What is also notable is that Zoom selected the MPX-12000 for its "cloud" video conferencing solution. When most people think of "the cloud", they think of software running on COTS hardware or virtualized environments in a data center. Radisys certainly offers and has a number of customers using our Software MRF on COTS hardware, and also as a virtualized MRF running on KVM or VMware hypervisors. However, service providers such as Zoom also recognize the additional value in the densities and fault-resilience features that the MPX-12000 can deliver in a cloud communications infrastructure. Zoom's executive team was already familiar with Radisys's leaderhip in VoIP media processing in large conferencing deployments from previous work together, and recognized after evaluation that the MPX-12000 best met its cloud infrastructure criteria.
Like Zoom, Radisys is also very comfortable with the premise that purpose-built hardware platforms such as the MPX-12000 are not only suitable for the cloud, but also offer important benefits for cloud communications solutions. Radisys understands the characteristics and merits of both software-only and hardware MRF approaches. Hence, Radisys is uniquely positioned as an MRF supplier for the telecommunications industry with a platform-agnostic approach to carrier-scale IP media processing challenges.
Zoom's MPX-12000 infrastructure, deployed in Santa Clara and New York City data centers, is already processing a growing volume of Zoom conference calls. Radisys wishes Zoom the best of luck in growing its cloud-based video conferencing business.