Get the Facts: Industry analyst Lee Doyle on High Performance SDN and NFV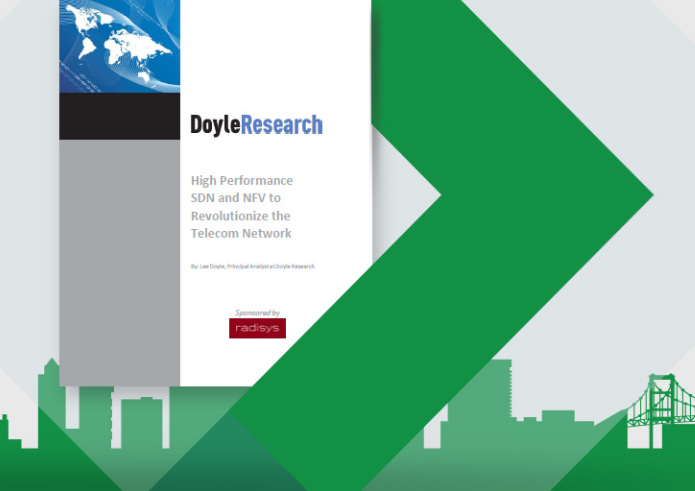 The telecom industry is shifting from proprietary and restrictive hardware solutions to cloud-based, software centric networks that provide communications service providers (CSPs) with the flexibility and scalability that they need in order to decrease their CapEx and OpEx without sacrificing customer satisfaction. But this transition also requires that the solutions meet each CSPs' specific network requirements.
To help explain this transition and identify migration strategies, we recently sponsored a white paper by Lee Doyle, Principal Analyst at Doyle Research, that addresses how high performance Software-Defined Network (SDN and Network Functions Virtualization (NFV) technology can revolutionize CSPs' mobile networks. We sponsored the paper as we are very familiar with the challenges facing our partners and vendors in the telecommunications industry and we understand how critical it is for our CSP customers to be able to use these technologies to be able to quickly introduce and deploy new services.
Open standards development is essential to the success of these virtualized options and Doyle outlines several initiatives and standards organizations within the paper. The creation of standards and open source code is being driven by the entire ecosystem, from the CSPs to networking and IT vendors, driving home the critical need for multi-vendor management and orchestration of NFV and SDN technologies.
Radisys is an active participant and contributor to the open source community, engaging with Open Network Operating System (ONOS), the Central Office Re-architected as a Data Center (CORD) Project, the Open Compute Project (OCP), and others. We're working together to develop software-centric architectures with scalability options that will transform traditional central offices into hyperscale data center infrastructure solutions.
In the white paper, Doyle also addresses the value of high performance NFV platforms, such as our FlowEngine and DCEngine solutions. With these solutions and our Professional Services arm, we are able to help CSPs transform from the central offices of the past to more functional, agile, and scalable virtual offices in a matter of weeks as opposed to the previous standard several months to years.
To learn more about software-centric architectures based on SDN and NFV and to get Doyle's recommendations for CSPs considering this migration, download the "High Performance SDN and NFV to Revolutionize the Telecom Network" white paper today.