The Future of Open Source Networking – ONS Summit Highlights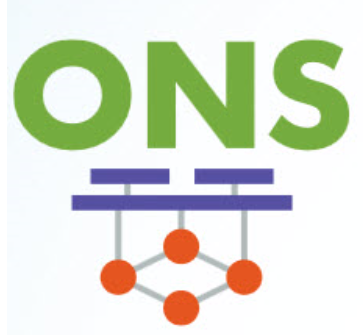 I just returned from last week's Open Networking Summit, which over the past six years has grown into the industry's largest open networking and orchestration event in the world. I'm not surprised by this growth. During that same time period, the telecom industry has made a major shift as communications service providers (CSPs) have embraced SDN and NFV architectures and are turning to open source hardware and software solutions to build the networks of the future.
Here are some takeaways from this important industry event:
Open Source Software is the Common Thread
Open source software, with an emphasis on carrier networking and NFV and SDN architectures, was discussed across all tracks and is critical to network architecture transformation. The Linux Foundation as the organizer of the event is continuing to build a critical mass for open projects such as ONAP, CORD, OVS, DPDK and more. This aligns well with Radisys' focus on transforming carrier network architectures with open and disaggregated solutions.
Some Potential Challenges
While there were many specific success stories with open source networking presented, a number of common challenges were also discussed. These included fragmentation and overlapping solutions, new culture and business models, operational impacts, and resourcing approaches and limitations. During his keynote presentation, Guru Parulkar, Executive Director for ON.Lab, pointed out that there are gaps in the ecosystem as service providers, vendors and integrators have potentially misaligned incentives that prevent achieving a critical mass of resources on projects, and fragmentation further compounds this.
Service Providers Take Control
Another key theme that echoed across multiple service provider presentations is that CSPs should take control of their own open source solutions. This is achieved by sponsoring and leveraging the open source ecosystem as well as being prepared to define, lead and contribute directly to the open project in a DevOps style process. For example, a service provider could take an open solution such as CORD as their baseline, and then choose specific elements that best suit their requirements and fill gaps as needed and within the open source community when possible. This level of commitment and ownership is crucial for success especially in the formative stages of these new architectures.
Radisys' corporate strategy supports this trend. As a neutral integrator with core enabling product technologies, professional services, and open source expertise, we can deliver customer-driven solutions. In the CORD domain, we provide supported distributions for specific incarnations of R-CORD and M-CORD which can serve as the baseline to accelerate service provider adoption of open solutions.
Top-tier CSPs are On Board with CORD
At ONS, Radisys showcased its fundamentally open and collaborative approach to a simple, scalable and extensible architecture. In collaboration with ON.Lab in its booth, we showed our open source RAN and EPC technologies as well as our DCEngine rack-scale hardware system, inspired by the Open Compute Project and based on the OCP-ACCEPTED™ CG-OpenRack Specification.
 These open platforms are being used to showcase R-CORD and M-CORD proof-of-concepts. During the show, major CSPs were keen to discuss our approach and our focus on CORD and how we are helping pave the way for a scalable carrier-grade open hardware platform. Support for CORD was further augmented with the announcement that Sprint and Deutsche Telekom have joined the CORD project.
Inevitable Convergence – ONAP Emergence
In the orchestration domain, ONAP got a lot of attention during the show with the announcement that the ONAP Project has made its code and documentation available to the community. ONAP was formed just ahead of Mobile World Congress when the Linux Foundation announced the merger of open source ECOMP and the Open Orchestrator Project (OPEN-O) to create the Open Network Automation Platform (ONAP) Project.
ONAP allows end users to automate, design, orchestrate and manage services and virtual functions and is backed by the world's leading CSPs. By converging the two projects, ONAP provides a broad framework for real-time, policy driven software automation of VNFs, and thereby accelerates CSPs ability to create and deliver new services.
 For more information on Radisys' open solutions, contact open@radisys.com.