The Evolution of Transcoding Webinar – Key Takeaways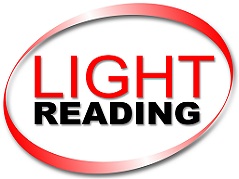 Transcoding is a topic that we're passionate about at Radisys. There is a growing multitude of both codecs and devices and these devices must be able to communicate seamlessly across both legacy systems and next-gen networks. Real-time transcoding in the media path between devices is required to make it all "just work." 
We also love webinars at Radisys and for good reason. Webinars bring together hundreds of industry players to learn more about important industry topics and share viewpoints around alternative solutions to industry challenges. We recently joined Jim Hodges from Heavy Reading in a webinar to discuss "The Evolution of Transcoding." Here are a few key takeaways:
There are a lot of challenges. We identified seven during the webinar. From the disruption of VoLTE and VoWiFi to the introduction of new service delivery with WebRTC and royalty-free codecs to a continuing demand for higher fidelity audio and video experiences, it's clear that operators need to take a look at how they are implementing transcoding in their networks. 
A new transcoding architecture is needed. A majority of legacy Session Border Controllers (SBCs) and media gateways (MGWs) in the network will need to be replaced over time. At the same time, traditional transcoding architectures are not keeping up with modern service demands. An adjunct transcoding architecture, using an IMS Media Resource Function (MRF) that is compatible with existing SBC and MGW infrastructure, delivers many economics and functional benefits rather than continuing to grow transcoding capacity inside the SBC/MGW that will be discarded eventually. An architecture that supports the decoupling of transcoding media processing from border signaling processing allows independent scalability which is increasingly desirable, as newer audio and video codecs require 3-10x the resources of legacy transcoding requirements.
Adjunct transcoding can deliver improved economics. It does not require the cost burden of a host SBC or MGW, and the cost/session with adjunct transcoding is less than the cost/session with an SBC or MGW. It delivers a reduced footprint and lower OpEx as there are fewer systems to manage and evolve to new services. And it future-proofs your system. Complex codec impacts are independent of the existing system chassis footprint and can be repurposed after present codec discrepancies subside.
Webinar attendees were split on the best approach for next-gen transcoding. We asked attendees for their opinion on the best approach – either cloud media processing consisting of virtualized software running on COTS hardware, or dedicated DSP media processing. Sixty percent of attendees favored software media processing, an approach arguably more aligned with NFV initiatives and objectives, while 40 percent favored DSP hardware media processing. Fortunately, Radisys supports both approaches, as both approaches have merit depending on the network operator's objectives. Our MediaEngine™ portfolio includes our Virtualized MRF (vMRF) and our MPX-12000 Broadband MRF deliver 5-10x the density and 1/3 to 1/10

th

 the TCO of alternative solutions.
I encourage you to download and listen to the archived webinar to learn even more the evolution of transcoding. You can access it on Light Reading here. Or contact me if you'd like to speak with Radisys' MediaEngine experts about our portfolio to address your transcoding challenges.