Enabling Global VoLTE Deployments: Radisys' MRF Shortlisted for the Best VoLTE Product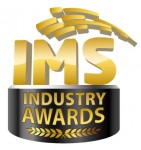 Radisys' market-leading MRF solutions continue to receive industry recognition! I'm excited to share that our Media Resource Function (MRF) for VoLTE has been shortlisted for the Best VoLTE Product by the IMS Industry Awards.
Radisys' MPX-12000 Broadband MRF, with the new MPH6 media processing card, delivers the industry's highest capacity VoLTE media processing platform. It enables the delivery of thousands of concurrent HD audio and video transcoding sessions, with up to 50 percent lower CapEx and OpEx than alternate solutions. This staggering amount of DSP processing power is no small feat, as it allows us to offer a 10x improvement in port capacities and densities.
VoLTE deployments are gaining momentum, and our MPX-12000 is leading the pack, in terms of innovation and capacity. We're seeing more mobile operators deploy IMS networks as part of their LTE rollouts to enable VoLTE services, as well as video and HD voice. For these operators, cost-effective scalability is a number one priority. Our MRF portfolio of hardware, software and virtualized media processing fits the bill, offering a truly scalable media processing infrastructure that best suits their VoLTE needs.
Our MRF portfolio has helped our customers achieve success across the globe, with one example being the integration of our MRF technology in Mavenir Systems' mOne® Convergence Platform. This joint VoLTE solution has been deployed in successful rollouts in the Americas, Europe, the Middle East, Africa and Asia.
Winners will be announced on April 30 at the IMS World Forum 2014 in Barcelona. We'll be onsite sharing how operators, who are investing in IMS services today, are increasing ARPU through the delivery of new revenue-generating services while improving the subscriber experience. If you're at the show, be sure to attend Radisys' presentation on "VoLTE – From Delay to Deploy" featuring Simon Miles, Director of Sales Engineering, on April 29. I encourage you to learn more about our entire line of MRF products at www.radisys.com/mediaengine/products/vmrf.