DCEngine Wins "Best New Hardware Platform" at 2017 Network Transformation Awards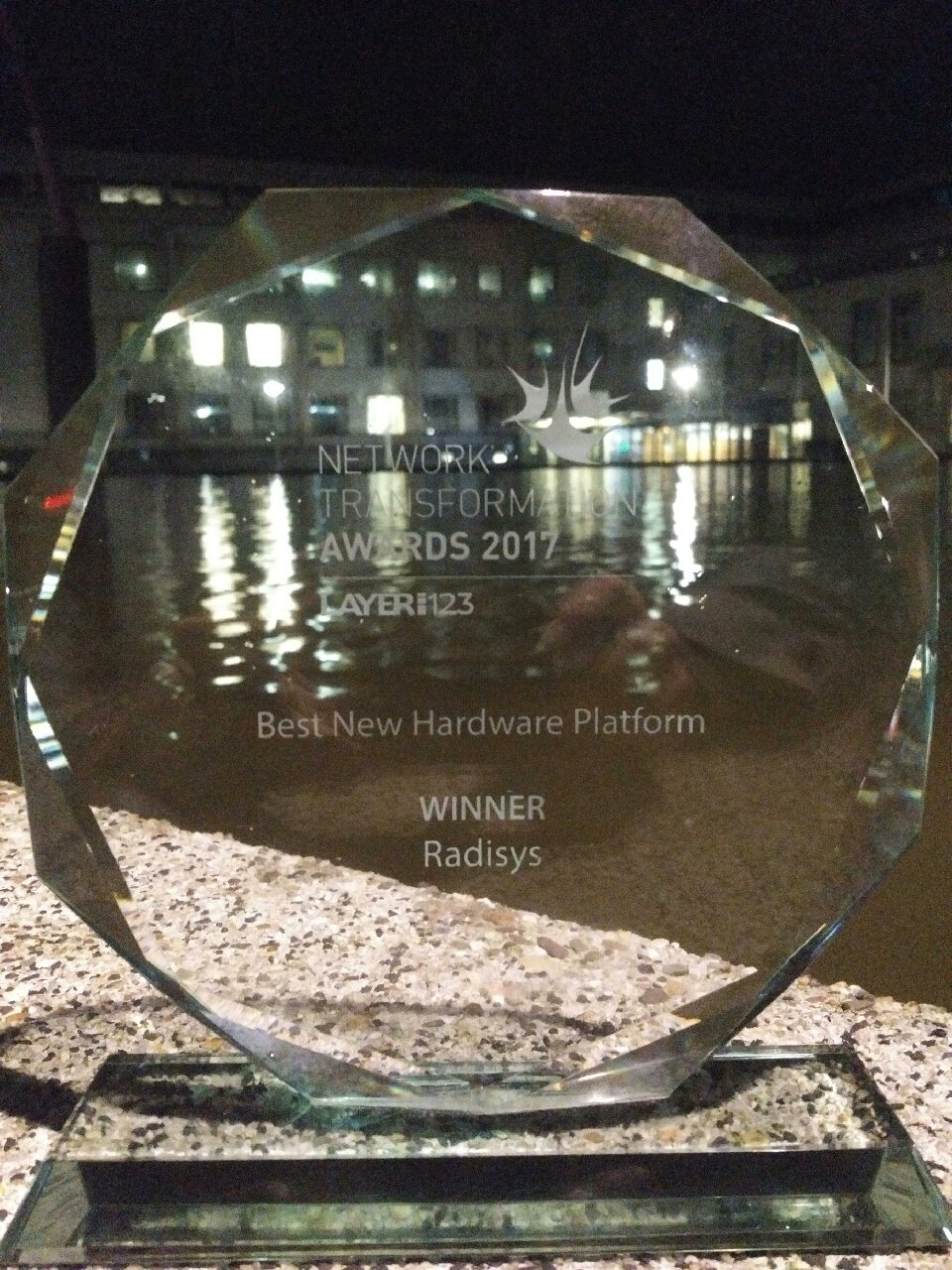 I am very happy to share that DCEngine has won the Network Transformation Award for Best New Hardware Platform! In its inaugural year, the Network Transformation Awards – in conjunction with SDN NFV World Congress – recognize great achievements in advancing the industry to the next generation of networks. These awards are judged independently by leading global analysts from the SDN NFV Congress Analyst Partners.
Our DCEngine is the first hardware platform based on the OCP-ACCEPTED CG-OpenRack-19 specification, and this award win would not have been possible without the great team at Radisys that designed it. They have all been instrumental in DCEngine's success as an open hardware solution that Communications Service Providers can deploy to transform their central offices into hyperscale virtualized data centers.
At Radisys, our core mandate is the delivery of open telecom solutions to enable CSPs to drive disruption in their networks, while eliminating vendor-locked solutions and reducing overall costs. The OCP-based DCEngine delivers on this promise, and we believe it will serve as the base platform for our CSP customers' open architecture deployments for years to come. It is an honor to be recognized by industry for our contributions to central office transformation in this modern communications era.
For more information on the award-winning DCEngine and Radisys' role in network transformation, visit our DCEngine product page.