Data Dominates in Dusseldorf – SDN OpenFlow Congress Reflections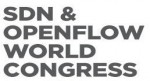 Data dominates. That was the overwhelming theme at this year's 2015 SDN & OpenFlow World Congress held once again in Dusseldorf. Virtualization technologies such as Software-defined Networking (SDN) and Network Functions Virtualization (NFV) offer a new approach to managing the ongoing growth in data traffic, but also bring changes to how CSPs will need to procure network equipment and redefine their architecture. During the conference, CSPs talked about the need to get smarter about bringing intelligence closer the edge and decomposing their networks so that they can purchase new systems, such as Radisys' FlowEngine technology, to deploy SDN and NFV in a commercial way. We discussed three main considerations for the next-gen architecture that will support the shift to SDN and NFV.
A new, highly efficient data plane system is required. CSPs will need a system that delivers programmability, scalability and performance and can be customized to meet their specific requirements.
Network services are king. We have to stop looking at the network as the transport network and start viewing it as the "service-defined network." CSPs need to leverage their networks to provide service agility and velocity and to be able to quickly identify and deploy new services.
Everything must be done at a lower cost. The traditional model of buying everything from one large TEM doesn't work in this new environment. CSPs can reduce costs by purchasing new systems that have a reduced footprint and use less power, but still deliver the same bandwidth and carrier-grade reliability to support SLAs.
 During the show, Radisys and our partner, Sanctum Networks, showcased our newly launched SDN-enabled network services platform that will allow CSPs to deliver improved service introduction velocity and agility by enabling on-demand network services with scale and performance. It was exciting to be on-hand for this first public demonstration of our technology in action and get CSPs' reaction to our solution.
I'm looking forward to the year ahead as we work with CSPs to help them make the shift to an SDN/NFV environment. And at next year's conference, data may still dominate, but CSPs will already be well-down the right deployment path with the right infrastructure in place.