Cloud RANs – an NFV Evolution or Revolution?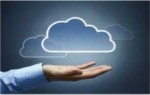 Nearly 100 telecom industry leaders joined our June 26 webinar on the Cloud Radio Access Network (RAN), covering a range of topics about the role of Cloud RAN and its emerging role in the telecom industry. I joined Debjani De, senior architect at Radisys and Davide Ricci, product line manager at Wind River, in discussing Cloud RAN market trends, cloud architecture options and Cloud RAN virtualization requirements, followed by a dynamic question-and-answer session.
We covered topics ranging from the limitations of existing RAN architectures, to applying Network Functions Virtualization (NFV) in the Cloud RAN, to understanding the pros and cons of various Cloud RAN architecture options. We also explored how the combination of virtualization and Heterogeneous Networks provides a solid means for enabling further RAN evolution.
We know that with the evolution of smartphones, mobile operators need to provide bandwidth and coverage is greater than ever. These operators are continuing to unveil their LTE-Advanced and LTE plans to manage the capacity requirements. This is where Cloud RAN comes in. Cloud RAN enables better coordination among base stations, while also bringing processing advantages to take up the LTE-Advanced functionality, such as for interference mitigation for HetNets.
Complementary to SDN and NFV, Cloud RAN is based on open-platform and base station virtualization, enabling processing aggregation and dynamic allocation of resources from a centralized processing unit. At the same time, it reduces the power consumption and increases the utilization rate of processing resources, making it an energy-efficient infrastructure that adapts to exploding mobile connectivity needs.
System architects, design engineers, product managers and business managers alike will find this webinar to be an informative guide for introducing next-generation mobile network architectures that achieve virtualization success.
You can access the full webinar presentation via Slideshare.