CG-OpenRack-19 Spec Shines Under the Spotlight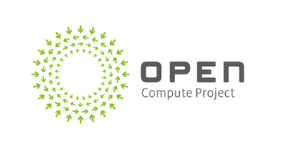 The CG-OpenRack-19 specification was put under the spotlight at last week's Open Compute Project (OCP) Telco Workshop, which served as a lead-in session to the Light Reading Big Communications Event. Along with AT&T's Tom Anschutz, I had the opportunity to lead the discussion at this workshop and educate attendees about the benefits that an open hardware solution brings to the telco industry. While Radisys has seen growing traction for OCP-based hardware, about half of the audience was new to the concept.
 The Open Compute Project grew out of Facebook's initiative to create an energy- and cost-efficient data center that could scale to meet explosive demand for data. The majority of these Facebook data centers are greenfield operations, meaning they're built from the ground up. However in the Telco world, OCP-based platforms must be able to be deployed in service providers' existing Central Offices.
 The resulting OCP-ACCEPTED™ CG-OpenRack-19 specification, optimized for service provider networks, delivers a scalable, carrier-grade rack-level system that integrates high-performance compute, storage and networking in a single rack. In a recent article in Electronic Design, "New Open Rack Spec Hits the Sweet Spot for Telecom," I highlighted the key optimizations that were made to meet telco requirements, including physical, content/workload, management and networking/interconnect.
 The most spirited discussion around the event revolved around the management requirement – on whether convergence on Redfish and/or Intel Rack Scale Design made sense, and what candidates should be considered for contribution into the CG-OpenRack-19 framework specs. (You can learn more about Radisys' OCP-based DCEngine achieving Intel Rack Scale Design integration and why we consider it a game changer in a recent blog post here.)
 I continue to see positive momentum building for the CG-OpenRack-19 spec among both suppliers and operators. CG-OpenRack-19 perfectly aligns with the industry shift from 'monolithic, single source, vertical buy systems' to 'disaggregated, multi-source, collaborative build open solutions' that are breaking the vendor lock-in model and enabling accelerated service innovation. I encourage you to take a look at my presentation from this workshop on Radisys' SlideShare here, or contact us at open@radisys.com with any questions.