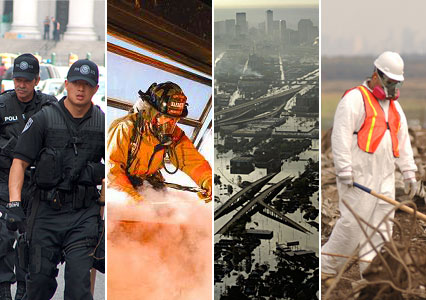 What an exciting month! We've just announced another great collaboration, this time with the good folks at Polaris Wireless.
They were looking for several things from an infrastructure partner:
They needed to get to market fast
They wanted a solution that was future proof
They wanted to pass along CAPEX and OPEX to their customers
I'm happy to report we are three for three, with our ATCA platform helping to improve scalability and upgradability of the company's OmniLocate platform for emergency call management (E911) and security applications…all within less than six months!
Sometimes, you can't say it better than your customer. So here's a quote from Zaheer Allam of Polaris Wireless:
"The Radisys application-ready ATCA platform was the best fit for Polaris Wireless because it minimized the system integration and validation on our end, giving us the fastest time-to-market and lowest cost for application development. Furthermore, by leveraging this common platform, we are poised to leverage the roadmap to improving our customers' OPEX and CAPEX in addition to introducing new products and revenue streams."
Thank you, Polaris, for selecting Radisys for this exciting partnership and kudos to the entire Radisys ATCA team on a job well done!