Learn how telecom equipment manufacturers (TEMs) can rapidly integrate a RAN-aware Adaptive Traffic Shaping and Policy Enforcement solution to help carriers unlock new revenues with performance of highly optimized and scalable Intel-based platforms.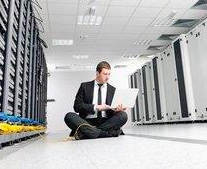 Join Radisys for the third of a 3-part series of interactive and thought-provoking webinars called, "Unlocking New Revenue: Optimize and Monetize your LTE Infrastructure," featuring expert members of our CTO Office and Product Management teams as they address the industry drivers for more complete, connected intelligent systems and the unique challenges for deploying end-to-end LTE network infrastructure solutions from radio access to media processing.
As the gap between data traffic growth and Carriers' revenue continues to widen, RAN-aware Adaptive Traffic Shaping and Policy Management offers a great opportunity to unlock new revenues for Carriers. This webinar will outline how a pre-integrated, feature-rich and performance optimized application-ready Network Probe and PCEF solution can allow TEMs to offer a very compelling value proposition to Carriers while shaving off as much as 24-36 months of development time and cost. The solution also features best-in-class packet processing and deep packet inspection engines from 6WIND and Qosmos.
Topics covered:
Market overview, and Carrier trends
New Carrier Revenue Opportunities
Platform Optimization
Integrating best of breed
Application Ready RAN-Aware Policy Enforcement Solution
Presenters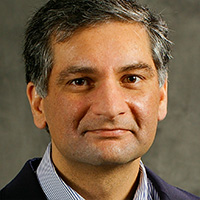 Chandresh Ruparel, Strategic Platform Initiatives, Radisys
Chandresh is responsible for strategy and direction for solutions and new product initiatives at Radisys. Prior to joining Radisys, he was at Intel and Lucent Technologies where he held various engineering, product line management and market development positions.

Erik Larsson, Vice President of Marketing, Qosmos
Erik drives all aspects of marketing for Qosmos, including company positioning, demand generation, product marketing, communications and branding. Prior to Qosmos, Erik served as VP of Marketing at Comverse, where he led marketing and communication for Netcentrex IP Communications.

Renuka Bhalerao, System Architect, Radisys
Renuka is Principal Systems Architect for software and solutions with her primary focus on 3G and LTE wireless technologies. Renuka has more than 16 years of experience working in Telecom Software and Systems with expertise in wireless and VoIP areas.

Michael Lynch, Product Marketing Manager, Intel
Michael Lynch is a Product Marketing Manager in Intel's Communications Infrastructure Group. He is responsible for product management and marketing of the Intel Data Plane Development Kit (Intel DPDK). Michael has worked in Intel for 7 years; previously he worked in Ericsson for 10 years.

Charlie Ashton, VP Marketing & Business Development, 6WIND
Charlie is responsible for 6WIND's global marketing and partnership initiatives. His background includes engineering and marketing leadership roles at software, semiconductor and systems companies. Formerly he worked at Green Hills Software, Timesys, Motorola (now Freescale), AMCC, AMD and Dell.