Contact Us
We are ready to help!
This research paper written by Jim Hodges – Principle Analyst, Heavy Reading, examines how Communication Service Providers (CSPs) and vendors alike have been exposed to an unprecedented level of change. Read how the Central Office Rearchitected as a Data Center (CORD) has emerged as a vital blueprint and how CORD is fostering the creation of a rich collaborative model between industry forums, CSPs and open source committed vendors, such as Radisys.
Register to get "Report: The Open Road Migration: Rearchitecting Service Innovation Models".
Please submit the form on the right.
We respect your privacy and will NOT sell your data.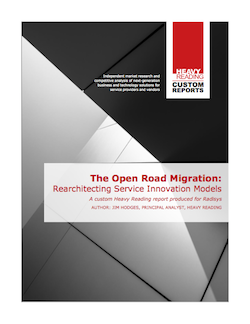 TOLL FREE
+1.800.950.0044