3rd Party Product Support
Radisys Support Services with its multi-vendor capabilities have successfully provided 3rd Party Product (Hardware, software, network elements, White box appliances) support services to our Carrier customers.
Radisys Support Services staff as required provides L1, L2 Services primarily and escalates L3 issues to 3rd party Vendors as required and ensures issue is resolved in timely manner in accordance with bi-directional Services agreements.
In many instances, Radisys Support Services do undertake L3 Services for 3rd Party products as well thereby offering single throat to choke.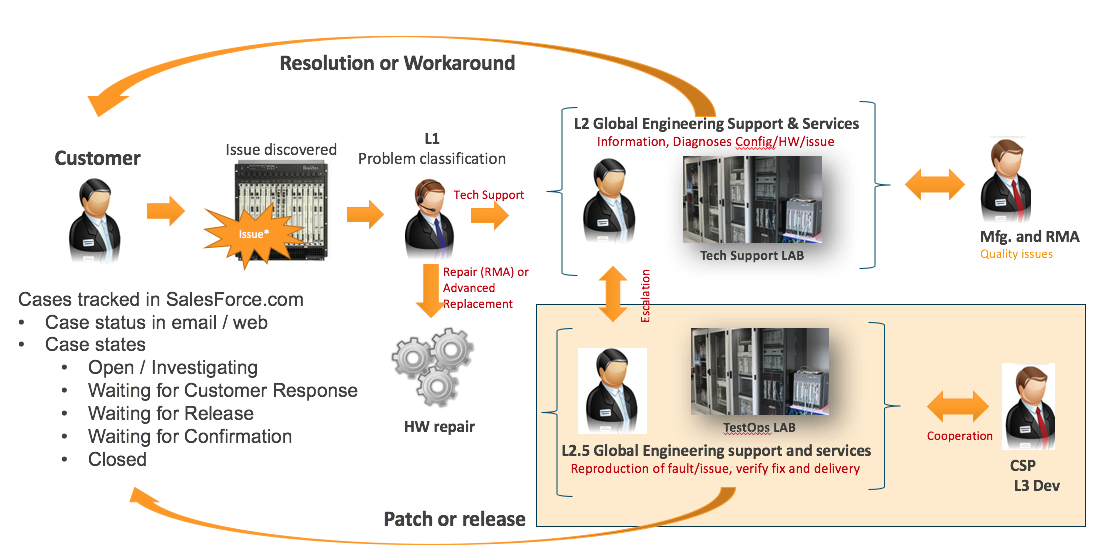 Contact Us