Contact Us
We are ready to help!
DCEngine™ Storage Sled – High density storage, up to 16 x 3.5" SAS and 2 x 2.25" SATA drives
The DCEngine's storage sleds are comprised of 2U half width sleds delivering scalable performance from Intel® server class processors, balancing performance, cost and power dissipation. Based on OCP hardware design principles, these storage sleds fit in the DCEngine 42U System and the 16U System for optimum flexibility and no stranding of resources.
Register to get "Datasheet: DCEngine Storage Sled".
Please submit the form on the right.
We respect your privacy and will NOT sell your data.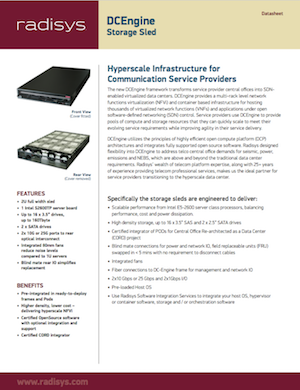 TOLL FREE
+1.800.950.0044