Contact Us
We are ready to help!
Listen to this webinar recording featuring industry experts Isabelle Paradis, President, and Steve Heap, CTO of HOT TELECOM along with Radisys' Grant Henderson, VP MediaEngine and Corporate Marketing, for an insightful session on leveraging transcoding technology to deliver competitive advantage.
Radisys and HOT TELECOM will present an information-rich webinar that will provide insights into how transcoding can help future proof your telecoms business and help you climb up the value chain by offering more services such as ubiquitous high definition audio and video interoperability for mobile devices.
The presenters will cover such topics as:
Transcoding - a quick review of what it is and its different approaches,
why it is increasingly important for service providers, wholesalers and IPX providers to support transcoding - cost effectively,
and share real-life use cases that will convince you to add this capability to future proof your business.
Register to get "Webinar- Transcoding: Future Proofing Your Digital Business".
Please submit the form on the right.
We respect your privacy and will NOT sell your data.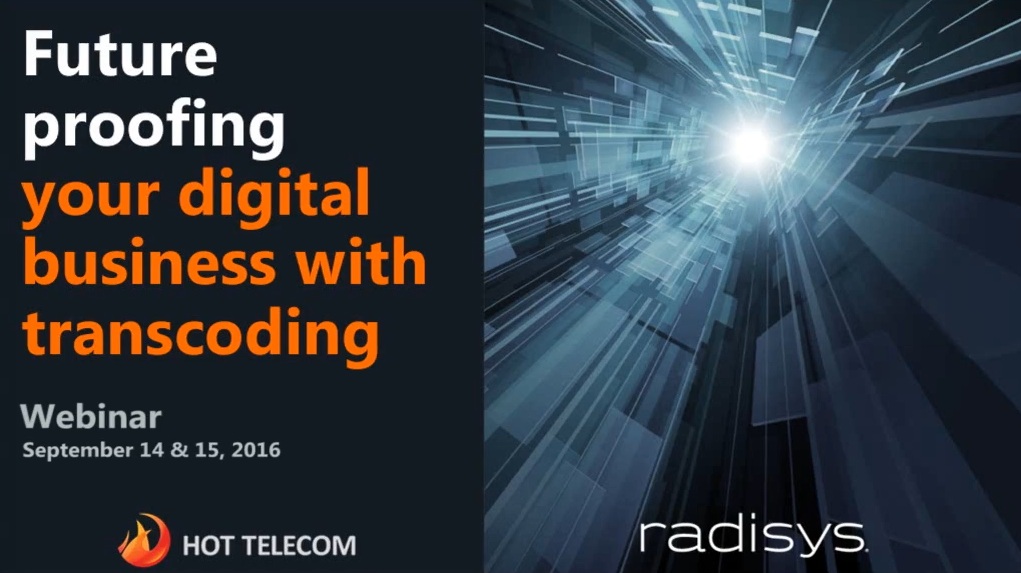 TOLL FREE
+1.800.950.0044