Contact Us
We are ready to help!
Radisys has partnered with Hot Telecom to bring you this informative eBook that explains why Transcoding is becoming an increasingly valued part of the IPX providers' portfolio capabilities and in fact, becoming a competitive differentiator. This eBook focuses on the different approaches to Transcoding and the revenue opportunities that are readily available to IPX providers – especially due to the growing adoption of VoLTE services.
Register to get "Ebook: Transcoding - A Look at How Transcoding can Help IPX Providers Climb Up the Value Chain".
Please submit the form on the right.
We respect your privacy and will NOT sell your data.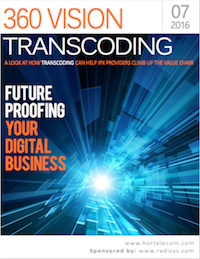 TOLL FREE
+1.800.950.0044