The Transcoding Challenge
Achieve codec convergence
Communications service providers (CSPs) are accelerating their deployments of VoLTE, VoWiFi and WebRTC interactive services, leading to the introduction of a new generation of HD audio and video codecs into the network. At the same time, while CSPs are rolling out their LTE networks, they still need to maintain service for GSM and 3G/HSPA+ networks and devices. Maintaining interoperability between these legacy and next generation services will require real-time transcoding in the media path between devices.
Traditionally, CSPs have deployed transcoding in a media gateway or session border controller that integrates with other network functions. However, the increasing number of advanced codecs for audio and HD video is driving the need for a new approach to transcoding.
At Radisys, we think that evolving to an architecture where media transcoding acts as an adjunct function in the network will enable CSPs to support this transition flexibly and cost-effectively. Adjunct media transcoding will also extend the lifecycle of existing network elements, while enabling CSPs to leverage the full economies and flexibilities of cloud computing platforms and, where appropriate, Network Functions Virtualization. Radisys' MediaEngine™ Transcode Resource Function (TRF) supports an adjunct transcoding approach, which decouples transcoding from legacy networks, thereby future-proofing mobile operators' networks and extending the life of legacy equipment.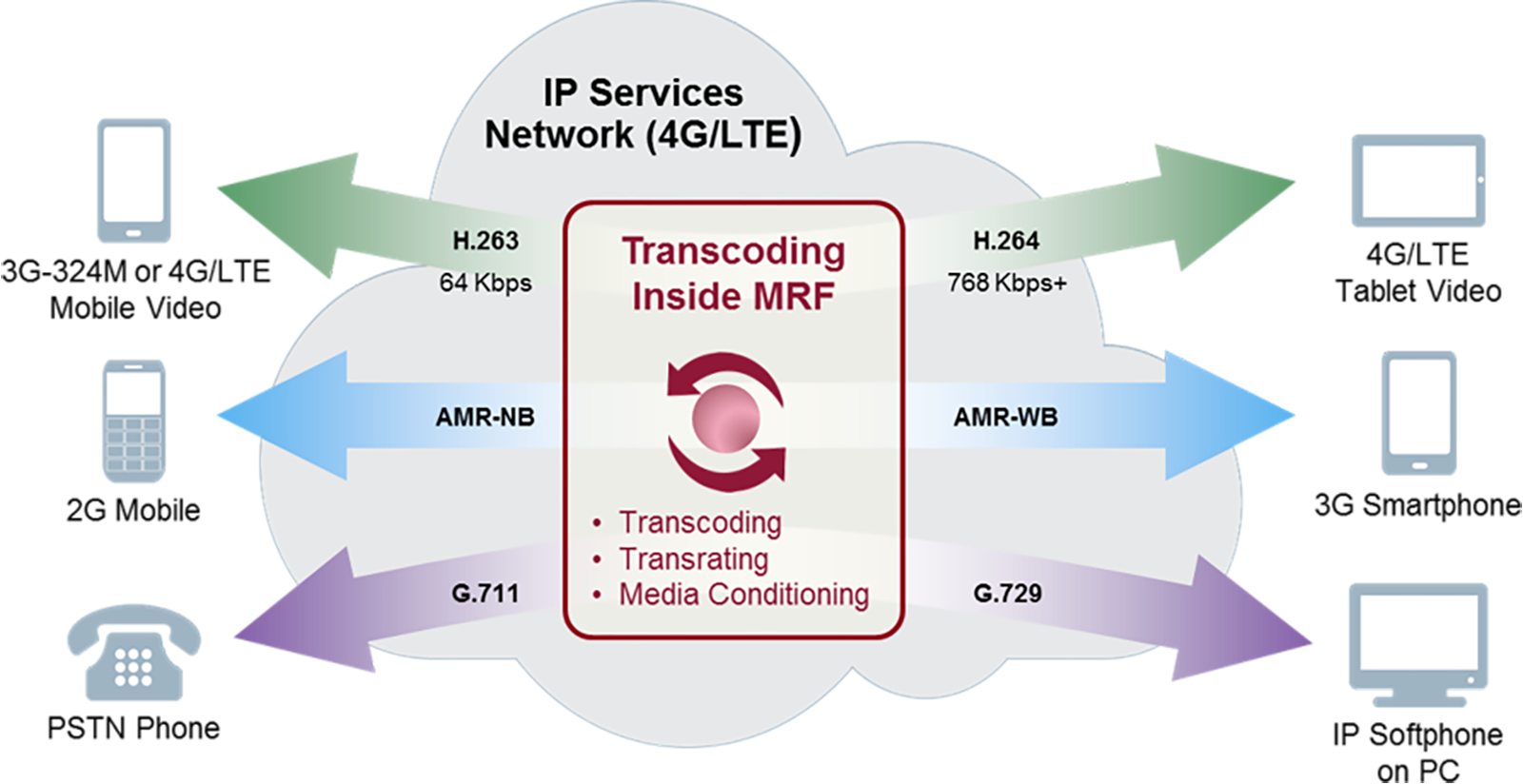 Benefits
Independently scalable from signaling
Simpler deployment of new services with new media types
Consolidation of expensive transcoding resources
Shared media resource for multi-vendor environments