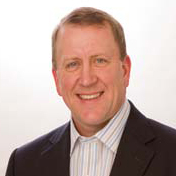 Brian Bronson
President and Chief Executive Officer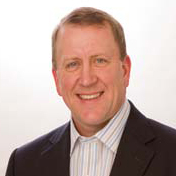 Brian leads Radisys as president and CEO after having held numerous management positions within the company, including chief financial officer, vice president of business development, treasurer and chief accounting officer. Before joining Radisys in 1999, Brian held multiple financial management roles at Tektronix, Inc. where he was responsible for investor relations and various finance and accounting functions both domestically and internationally. He has also practiced as a Certified Public Accountant with the accounting firm Deloitte and Touche LLP. Brian holds a bachelor's degree in Business Administration and Communications from Oregon State University.

Jon Wilson
Chief Financial Officer

Jon is responsible for all aspects of the global finance, accounting, legal, and IT organizations. Prior to stepping into the CFO role, Jon served as Radisys' director of finance where he was responsible for the corporate financial planning and analysis, sales operations, tax, treasury and legal functions. Previously, Jon served as Radisys' corporate controller where he held broad responsibilities which included leading the global accounting organization, SEC reporting, and corporate compliance functions. Before joining Radisys in 2011, Jon served as an audit manager for KPMG where he focused on publicly listed software and high tech manufacturing clients. Jon has a B.S. degree in Accounting from Linfield College.

Andrew Alleman
Chief Technology Officer

Andrew serves as Radisys' CTO, after having served as the company's vice president of platform engineering. He has more than 20 years of experience in embedded systems architecture and design. Prior to joining Radisys in 2003, Andrew held the position of chief system architect at Copper Mountain Networks, where he was responsible for architecture of next-generation broadband services concentration and remote access systems. Previously, Andrew was co-founder and chief system architect of Oresis Communications, a Portland-based start-up focused on converged voice and data packet switching systems. He has held engineering management and design positions at ADC Telecommunications and worked in medical imaging systems with OptiMedX. Andrew holds a Bachelor of Science in Electrical Engineering from the Massachusetts Institute of Technology and a Master of Science in Electrical Engineering from the University of Washington.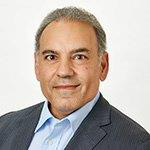 Steve Collins
Vice President, Global Sales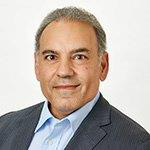 Steve directs the Radisys' Global Sales organization and brings more than 20 years of telecom experience and strong leadership in selling full systems, solutions and services to Telecom Equipment Manufacturers and Operators. He joined Radisys in 2013, after serving as Sonus Networks' vice president and general manager of American Sales and Corporate Sales Strategy. He has a distinguished career in creating and leading revenue producing sales and marketing strategies within highly competitive markets. Steve holds a Bachelor of Arts in Economics from the University of Virginia.

Grant Henderson
Vice President, Media Engine and Corporate Marketing

Grant runs the MediaEngine business and oversees Radisys' corporate marketing function. Prior to his current role, Grant led Radisys' Merger and Acquisitions activities as well as the IT organization. Before joining Radisys in 2006, Grant was co-founder and executive vice president of marketing and strategy at Convedia Corporation, where he was responsible for the company's marketing, business development and product strategy. Grant has also held marketing and product management positions at Newbridge Networks, Bell Canada and Telecom Canada/Stentor and has published papers in IEEE Multimedia and IEEE's International Conference on Multimedia Computing and Systems. In addition, he holds a U.S. patent related to IP media processing. Grant received a Bachelor of Science in Computer Science from McMaster University in Canada and has completed postgraduate work at the University of Ottawa.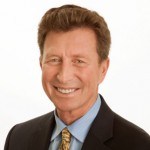 Hans Kramer
Vice President, Global Services and Support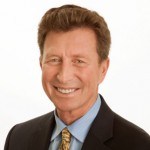 Hans heads up the worldwide Services and Support organization.  During his tenure with Radisys, Hans has held a number of management positions including the dual responsibility for R&D and Professional Services and support, director for Trillium business development and director for ATCA software development. Prior to joining Radisys in 2006, Hans was co-founder and CTO for TVAnywhere, a startup focused on delivering North American video content globally. Hans also served as vice president of R&D for Network Equipment Technologies (net.com) where he led the development for carrier solutions for broadband data and VOIP access. Hans has a Bachelor of Arts in Computer Science with minors in Queuing Theory and Economics from the University of California, San Diego.

Wassim Matragi
Vice President, Global Engineering

Wassim leads Radisys' engineering organization with a focus on driving innovation and delivering the highest quality products for customers. Prior to joining Radisys, Wassim spent more than 15 years at Sonus Networks, serving as vice president of engineering for the last five years, and prior to that held the position of VP of Professional Services and System Integration. Previous experience included stints at Lucent Technologies as a member of the technical staff for Bell Laboratories, Nortel Networks and IBM Hawthorne. He has been awarded eight patents throughout his career, and has more than 15 publications. Wassim earned a Ph.D. in Electrical Engineering from Columbia University and holds a Bachelor of Engineering in Electrical Engineering from the American University of Beirut.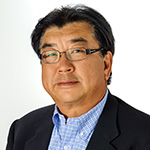 Ted Pennington
Vice President, Global Supply Chain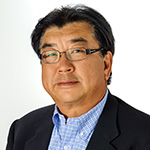 Ted is responsible for Radisys' Global Supply Chain, bringing to the company a track record of supply chain transformation, operational results, and contract manufacturing experience. Prior to joining Radisys, Ted was VP of Operations at IXIA, where he implemented a global outsourcing strategy and led an operations team that delivered best-in-class results. Previously, he served as VP of Worldwide Supply Chain Management and U.S. Operations with Asteel/Flash Manufacturing Group and Tellabs and has overseen global supply chains at McAfee, Lucent Technology and Cisco Systems. Ted has a Bachelor of Science degree in Economics from the University of California, Berkley.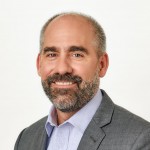 Bryan Sadowski
Vice President, FlowEngine and DCEngine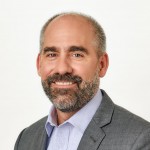 Bryan serves as vice president of FlowEngine and DCEngine, bringing more than 20 years of telecom expertise to the role, including extensive experience working directly with communications service providers. Prior to Radisys, Bryan was most recently vice president of Professional and Advanced Services for Sonus Networks, where he spent a decade in a variety of leadership positions, including sales, marketing and business and product development. He holds a Global Master of Arts in International Relations from Tufts University and a Bachelor of Arts in Mathematics from Boston College.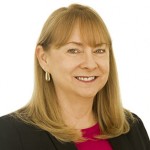 Cheryl Spencer
Vice President, Human Resources and Organization Development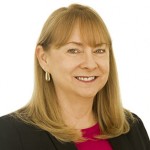 Cheryl is responsible for all aspects of global HR and organization development, aligning Radisys' people and organization practices across multiple regions to deliver on business results. Cheryl joined Radisys in 2006, and has more than 30 years of proven HR, OD, and management experience. Before joining Radisys, Cheryl held management positions at Tektronix and Mentor Graphics. She also held leadership and organization effectiveness consultant roles, both internal and external, to large global organizations and small growing businesses. Cheryl studied Business Administration and Management at the University of Portland.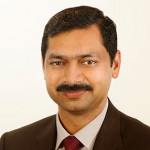 Nitesh Varshney
Vice President and Managing Director, Radisys India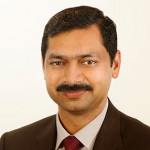 Nitesh holds responsibility for Radisys India and leads its Software R&D group. He has nurtured and grown Radisys India from its inception both in numbers and in business competencies. Nitesh joined Radisys through the Continuous Computing acquisition in 2011 and has been with the company since June 2005. He has spent 22 years in the telecom industry working in 2G/3G/4G wireless communications, digital switching, satellite communications, VoIP, network processors, signaling and media processing. Prior to Radisys, Nitesh worked at Intel (Trillium), Aricent, Alcatel and boot-strapped two start-up companies. He has led various functions globally including R&D, customer support, professional services, program management, partner management, quality, IT and more. Nitesh holds a Bachelor of Science in Electronics Engineering, a Master of Science in Software Systems and a Master of Business Administration in Operations Management.