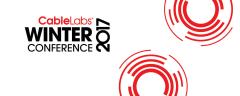 Radisys will be participating in this year's CableLabs Winter Conference in Orlando, Florida on February 5-8. 
Twice a year, CableLabs members and industry suppliers gather for updates on the technical landscape of the cable industry and to collaborate on the future direction of cable technology and innovations.
Radisys will showcase the DCEngine hardware and software solutions. Communications Service Providers are able to accelerate their NFV architecture deployments and rapidly expand their services revenue opportunities with Radisys' DCEngine. To set up a meeting with one of our DCEngine experts, please email sales@radisys.com.