Contact Us
We are ready to help!
The Internet of Things market is increasing at a rapid rate. LTE is the only wide area technology that can reliably support this massive number of connected devices due to its scalability, security, reliability, longevity, standards protection and proven commercial deployments across the globe.
In this paper, you'll read how the recent LTE-Advanced Pro (3GPP Release 13/14) further optimizes coverage, device battery life, cost and capacity for connected devices with the introduction of two new technologies:
eMTC (Cat-M)
Narrowband IoT (NB-IoT)
Register to get "Whitepaper: Evolution of RAN Architectures for Narrow Band IoT (NB-IoT) Services".
Please submit the form on the right.
We respect your privacy and will NOT sell your data.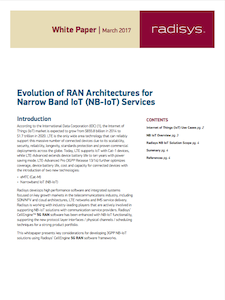 TOLL FREE
+1.800.950.0044